Upgrade Your Netflix Experience with a Home Cinema
Wednesday 23 November 2022 Filed in: General
When you're looking to make the most of your Netflix experience, consider a home cinema upgrade to improve the visuals and sound of your viewing sessions.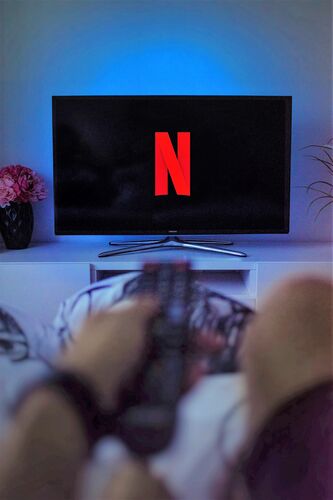 When you're using Netflix, you want to make sure you're making the most of the streaming quality you're paying for. Find out more about the steps that you can take to upgrade your viewing experience and create a home cinema that you can enjoy and love watching your favourite series in.
One of the most popular streaming platforms around is Netflix with thousands of content options for every viewer no matter where you are in the world. Making the most of your viewing experience means that you take in every aspect of the content, from the smallest sound cues to the details of special effects. Find out how you can upgrade your
Netflix
experience by making full use of a home cinema upgrade in your home.
Why Netflix?
If you're not using Netflix yet, you're surely one of the few people that aren't. Netflix has a huge library of content which includes individual works and Originals from the streaming service's own studios. The range of options includes everything from light-hearted comedies such as The Office to darker and more thought-provoking pieces such as All Quiet on the Western Front. The platform caters to all viewing habits and even recommends pieces that you might have an interest in if you're not sure what to watch next.
What is a home cinema?
A home cinema refers to a system that you assemble in your home that vastly improves the quality of your viewing experience. This includes making use of a 4K television, an advanced sound system and potentially improving the lighting in the room itself to improve the way that you watch your favourite films and series. Ever since the film and TV industry
restarted
in 2020, there has been a clear shift towards film-quality entertainment in the home, and you're missing out by not taking full advantage of that.
What do I need for a home cinema?
Some of the aspects to include in a home cinema include:

Screen
Home cinema screens tend to be larger than other screens, with 70"+ being a common size. Resolution is one of the more important features in a home cinema setup, with 4K TVs becoming more common and presenting pictures as the filmmakers and editors intended. OLED screens provide another benefit through the further depth of colour. Some people even choose to use a projector to turn their walls into a screen.

Sound
Having HD surround sound systems is perfect for a cinema experience. With several speakers around the room, you are fully immersed in the film. Shots come from the right to hit your protagonist as the love interest calls from a distance. Sound is so much of our film experience, so investing in better sound is a must.

Seating
Comfort is an underrated part of the way we watch films. After all, you can't fully settle into a film if you're constantly moving around in your chair. Pick a seating option that is comfortable and fully supports your back, lulling you into a sense of relaxation as you immerse yourself in the film or series of your choice. You might be on the edge of it, but your seat is still important.
[ Picture credit: Photo from David Balev on Unsplash ]