20FT SHIPPING CONTAINER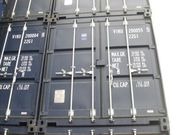 One of the most popular products sold from Containers Direct is the 20ft shipping container as it can be used for a variety of purposes, and is cheap and easy to convert for many uses.
Secure storage - from household goods to industrial equipment
These days it's just as common to see the 20ft shipping container used as an economical and safe storage unit. Made from galvanised steel to protect against corrosion and leaks, they are extremely tough and long lasting, and very hard to damage or break in to. The price of the 20ft shipping container has been driven down because the UK ships more goods into the country than out - the surplus that arrive are resold to container dealers at competitive prices which can be passed onto the customer. Virtually anything can be stored inside, although if the items for storage are susceptible to moisture damage, we recommend having the container
lined and insulated
.
Modifications for storage - resizing and replacement doors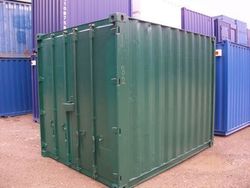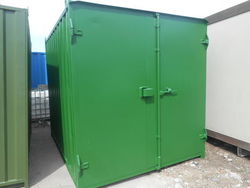 One of great advantages of the 20ft shipping container as a storage unit, is its capacity for modification. Before they are resold, shipping containers can be cut to any size the customer requires. 10ft containers are in big demand, as not everyone has the use for 20ft of storage space, or the room to home a 20ft container. Part of the process of cutting the container down to size is fitting
new doors
, which gives the customer the flexibility to have the new doors positioned anywhere along the container .
Side doors
are particularly handy for containers to be kept in areas where space is tight.
Please speak to one of our sales team for more information on modifying your 20ft shipping container, and our complete range of optional extras available.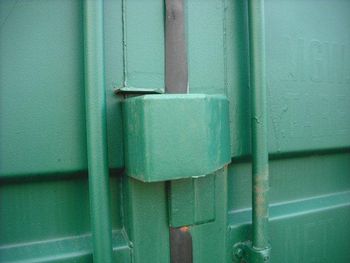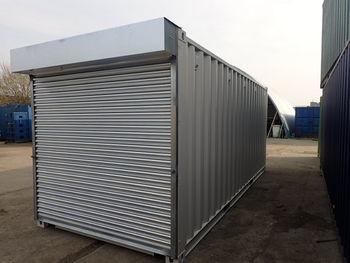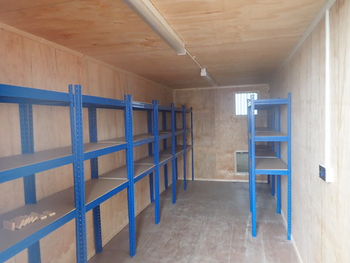 Overseas transportation
As its name suggests, many customers will buy a 20ft shipping container to transport household effects overseas for removal. With any container being used for shipping, it is important to check it is certified and plated to conform to ISO standards. This keeps shipping costs down, as
ISO shipping containers
can be stacked for the journey, instead of being classed as expensive deck cargo. For this reason ISO shipping containers come in two standard sizes of 8ft x 20ft and 8ft x 40ft.
Testimonial
Brynteg Glamping Ltd purchased a 20ft once used container. Gary from the company was very happy with both our service and the delivery!
"It has been great dealing with you. I appreciated very much your advice on the thermal coating. Many others would have just sold it me! I do like to give credit where it's due. I have some wagon drivers come here who to be fair should stick to driving a car! It's embarrassing! But Andy can handle his motor and has a professional attitude!"