PORTABLE CABINS FOR SALE
Containers Direct now have a range of competitively priced portable cabins for sale. Portable cabins are the perfect solution for supplying small organisations and businesses with add-on facilities for commerce, education and recreational purposes. Suitable as either a short term or long term installation on site, you can be assured of many years problem free wear from all portable cabins for sale. All cabins from Containers Direct have a one year leak proof warranty, which prevents rusting to prolong the lifespan or your cabin.
Choose pre used for massive savings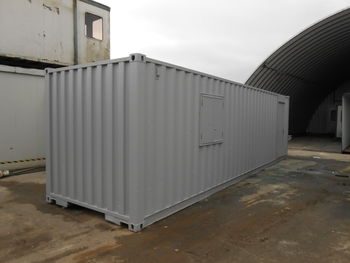 Our best value portable cabins for sale are generally previously leased, although most have only had a brief period of use prior to being put onto the market. This can reduce the price by as much as 75% over the cost of a brand new cabin. Further savings can be made by choosing the flat packed option, which is also much more economical to transport.
Flat pack cabins
are ideal if delivering a fully constructed cabin to your site would be impossible.
Steel or timber construction?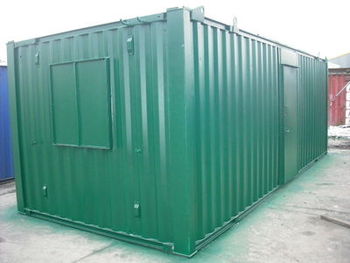 It's also worth considering whether a timber cabin or a steel cabin would be most appropriate choice for your needs. If security needs to be given top priority on your site then an
anti-vandal steel cabin
is an appropriate choice. Jack leg timber cabins are a little cheaper and make great classrooms and club houses. All portable cabins for sale are fully lockable, but security levels can be increased by requesting the fitting of a double locking system.
Customise your cabin with our conversion department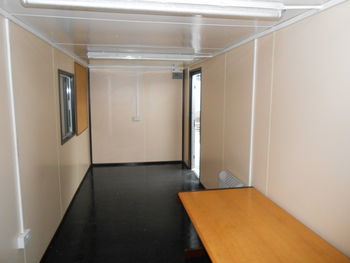 Speak to one of our team for further information on how we can make our portable cabins for sale customer adapted. For example partitions can be constructed to segregate functions of the cabin, such as a cloakroom or a food serving section. Electrics can be fitted for heating, lighting and hot water, and repainting to your chosen colour will give your cabin an attractive finish.
View our stock online
Many of our newly arrived
portable cabins for sale
are viewable on our website, but please telephone if you can't see what you are looking for as new products arrive daily, or our fabrication department can assist.