USED SHIPPING CONTAINER SALES
Used shipping container sales have increased enormously in the last few years. With more shipping companies realising it makes better economical sense to sell them off when they arrive on our shores rather than shipping them back to the port where they came from, the supply of used shipping containers has grown. On top of this their value has been recognised as a cost effective, dependable storage unit.
Shipping containers are built to last!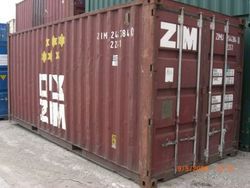 Made from
corten steel
, which not only makes them outstandingly strong, resistant to rusting and capable of bearing very heavy loads, but they are almost impossible to break into or vandalise. Put all these qualities together and you have a container will give years of good service. Because of their longevity, used shipping container sales outstrip the sales of new containers for storage - the price comes down but wear and tear will have had little impact on the functionality of the container.
A wide range of types and sizes for all uses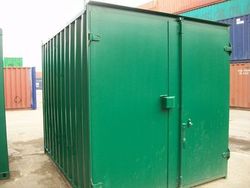 Used shipping container sales at Containers Direct cover a wide variety of customers, and we sell suitable containers for all types of use, from the small club wanting to store their equipment, to the large construction company looking to store essential tools and building materials. Containers Direct sell a wide range of used container sizes to cover these different requirements. Our 10ft containers are ideal for any small organisation or school. This
10ft shipping container
from our used shipping container sales section has been modified to incorporate storage doors that are much more user friendly than shipping doors.
The Containers Direct Warranty
For more used shipping container sales products, take a look at our
20ft
and
40ft
containers. All our quality used shipping containers are watertight and lockable and come with a 12 month warranty against leaks - full details can be found in Clause 6 of our
Terms and Conditions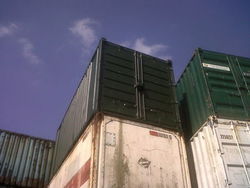 If requested we can repaint any shipping container, which not only improves appearances but will provide an additional protective coating.