10ft SHIPPING CONTAINERS
10ft containers are ideal for smaller storage loads, and where ground space is limited. With all the benefits of a shipping container combined with the convenience of a smaller size, many of our 10ft containers are chosen by small organisations, clubs, schools and domestic premises. Compact enough to be sited at most locations, they are offer substantially built, long lasting, secure, dry storage.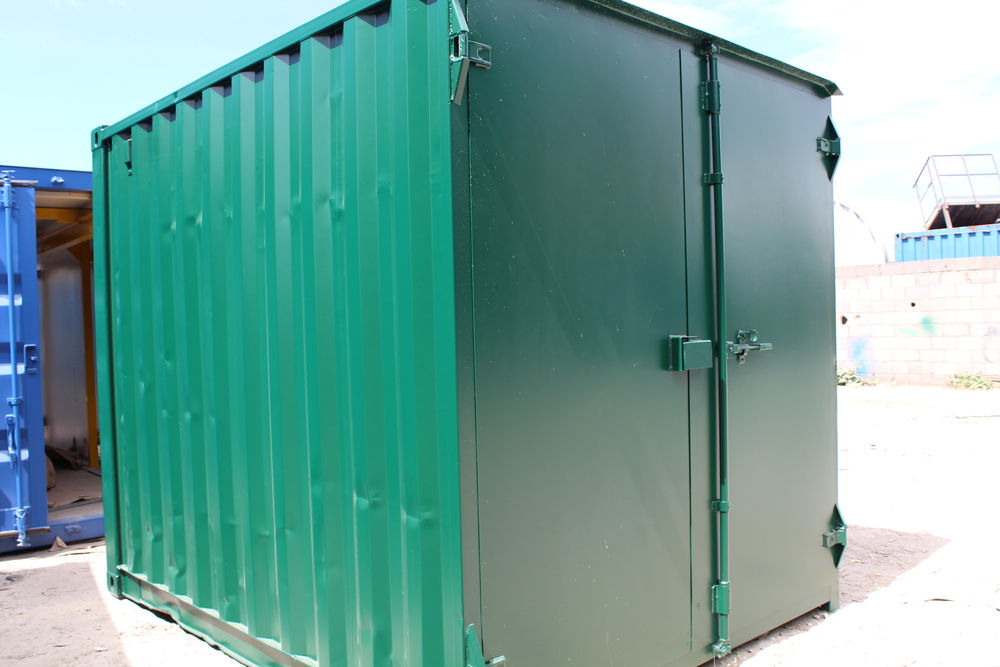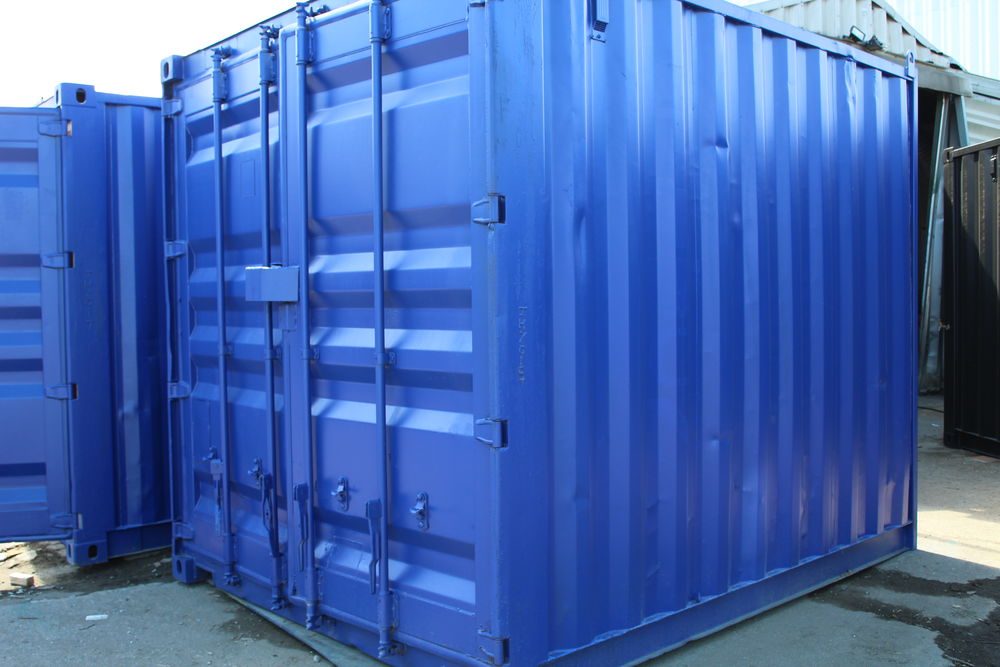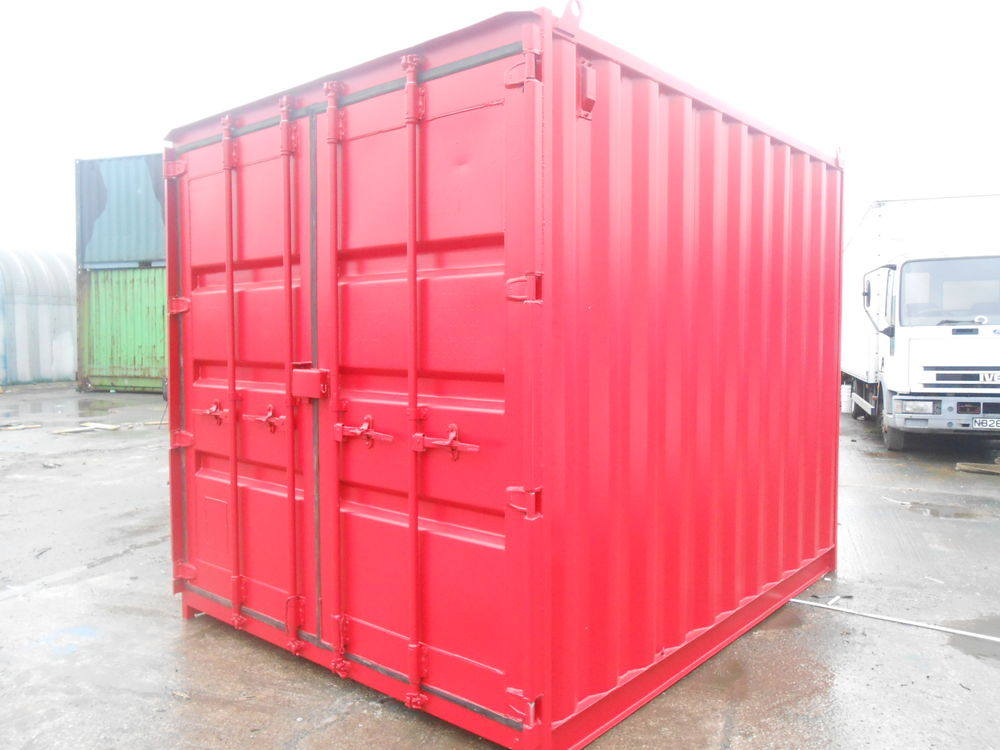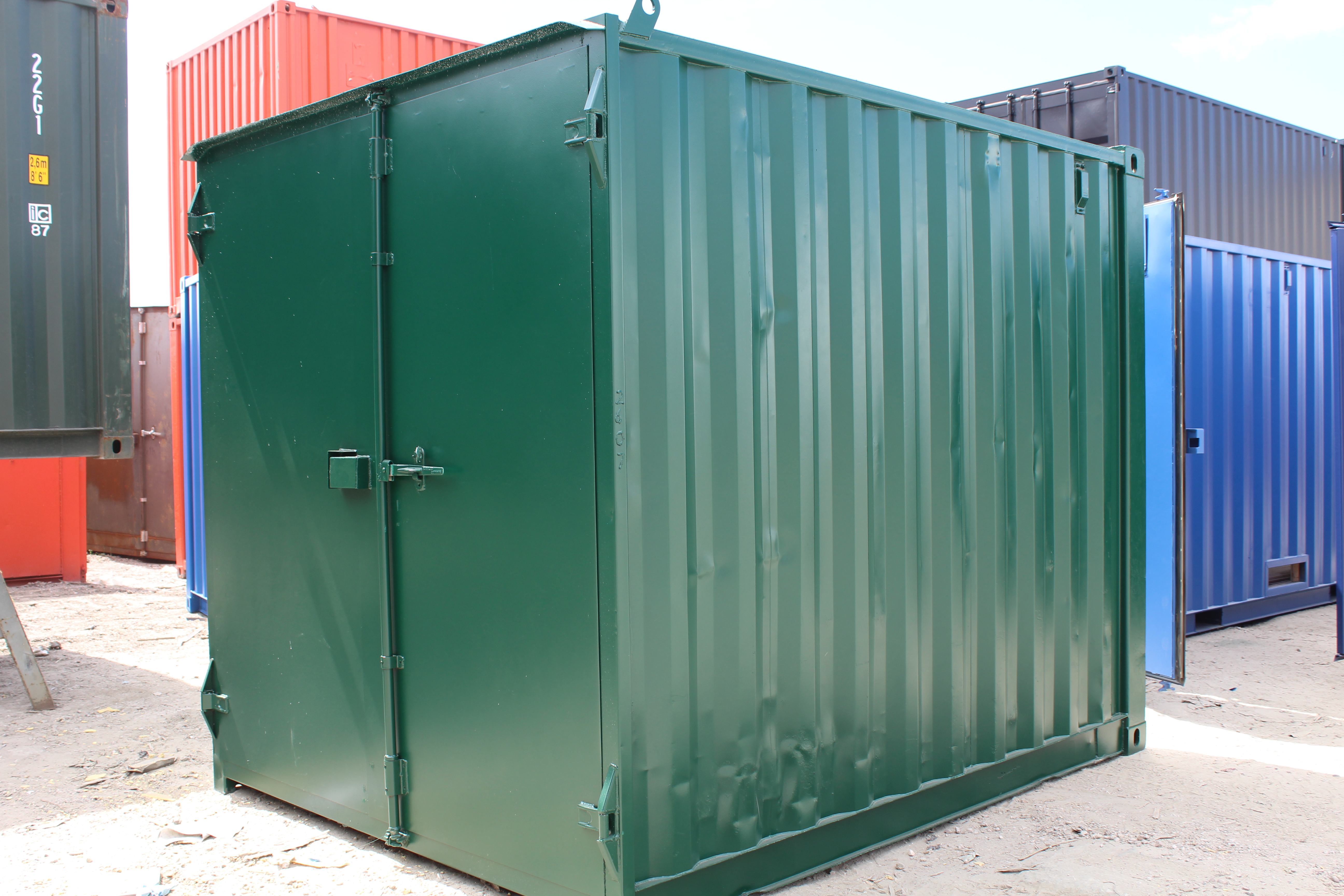 10ft containers from Containers Direct
With our large, in-house fabrication department, all work undertaken in the production of 10ft containers is of the highest quality. The results reflect over a decade of experience in the industry, and an ethos of putting quality and innovation at the forefront of our production.
A cut above the rest

Our 10ft storage containers are cut down from the real deal: 20ft and 40ft shipping containers. Original shipping containers are made from robust Corten steel, to give many years of outstanding performance, where they will remain wind and watertight and highly secure.



Extra thick wall panels

Once the container has been cut down, we use 16mm gauge corrugated steel to form a new end wall. We match the corrugations to the rest of the container, so there is no compromise on strength and quality on the new wall.



Strong and secure doors

Some clients opt to retain the original container doors, but we also offer a choice of door types in place of this. For example, many clients prefer our easy-open doors designed to give smoother access, especially when the container is used for storage. If new doors are required in the build we construct them from 3mm thick steel, with locking arm and lockbox, to maintain the high level of security offered by a shipping container. We also offer the option to add watertight door seals for added protection against water ingress.



Watertight welding

We fully seam weld as standard on all cut down units to ensure there are no leaks. Common practice is to spot weld and seal cut down containers, but this method requires regular, on-going maintenance to prevent leaks appearing. This is why we opt for using a full seam weld to give our clients a superior product.
See our page dedicated to building 10ft containers for more details.
Our Price Promise to you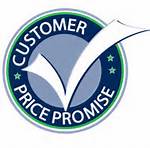 To ensure you get the best quality and the best value when buying from Containers Direct, our 10ft containers come with a 12 month watertight warranty AND our unbeatable
Price Promise
.
We will not only match the price of any container of the same specification you may find when "shopping around", we will also
take off a further £50*
when you order with us. Meaning you won't pay any extra for our extra quality!
Used or once-used 10ft containers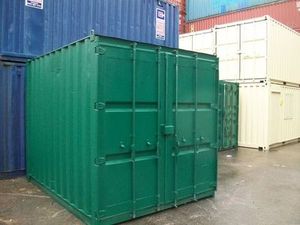 We cut down our 10ft containers from either used or once-used containers:
Once-used 10ft containers
may give you a few more years service and will have fewer dents, scrapes and surface rusting than an older container.
Used 10ft containers
from Containers Direct will always be structurally sound, and any apparent damage will be be purely cosmetic and not effect its performance. A free repaint is given to improve appearance.
Modifications for the storage market
Doors
To complete our cut down containers, we give our customers the choice of five door types, including the original shipping container door, and easy-to-use storage style doors. For our full range of options, and to help you decide what is the best option for your requirements read
A Guide to Choosing Shipping Container Doors
Optional extras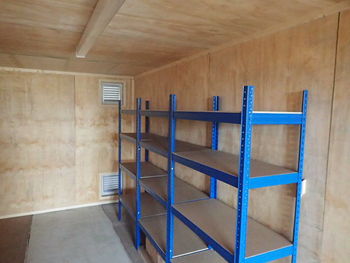 We offer a comprehensive service in upgrades for your container, that can enhance use and extend its life. Depending upon the use for the container, we cover lining and insulation (plywood or melamine), simple anti condensation treatments, electrical installations, shelving, and security.
For more information see page
Customising Your Container
.
Other types of 10ft containers
Not all 10ft containers are cut downs. We also offer
10ft new build containers
, and
10ft self assembly containers
.
New build containers are manufactured in Europe, therefore come with a higher price tag than our once-used containers which are imported from China, but they do conform to ISO standards for shipping.
Self assembly, or flat pack containers are a good value option for storage, and come in three sizes. If you require a 10ft flat pack container, then chose the medium sized
3m model
.
*Please note; these options are
excluded
from our £50 cash back price promise offer.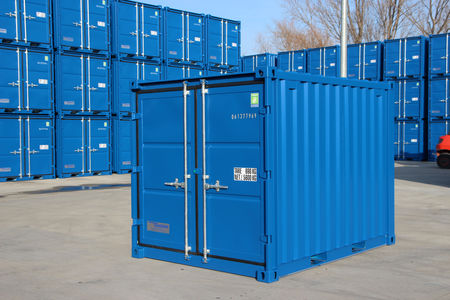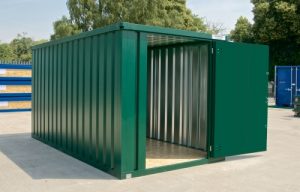 Testimonial
As well as quality products, we take pride in our quality service too, and like to share our positive feedback. Our customer, Growing Communities, purchased a container with S3 doors and shelving bays, and gave us this commendation:

"The sales team were always amazingly helpful."

The Land Rover Experience, based at Eastnor Castle in the Cotswolds, purchased a 10ft container with S1 storage doors from us. They left us with this very positive feedback:

"Very efficient and customer focused purchasing experience, more advice than I knew I needed was offered and communications were first class- great purchasing experience- the only way to improve would be to not charge anything!!"