Shipping Containers - Container Conversions - Site Offices
Looking for a great value
shipping container
,
flat pack container
, steel
site office
, or do you need a
container conversion
? Looking for a UK website where you can actually view shipping containers for sale with prices too? Welcome to Containers Direct!
We are the only nationwide retailer to display our stock on-line. Here at our virtual depot you can see details of our range of portable cabins, metal storage containers and site offices for sale
Container Conversions and Site Offices
Take a look at our award winning
container conversions service
for container modifications and bespoke buildings. From site offices to pop up shops and food outlets, contact us today free on
0800 061 2575
to tell us what you need. You can view our Container Conversions brochure
here
Second Hand 10ft Shipping Containers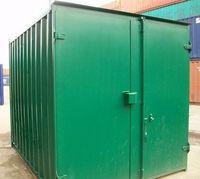 Second hand 10ft containers are one our most popular products; especially with schools, clubs and allotments. 10fts do not come as standard so we take a "grade A" 40ft container and slice it up to make smaller containers. We also offer a flat pack option. Because we can fabricate a container to any length our customers are not restricted to 10ft only. Need a
8ft
,
12ft
,
15ft
,
25ft
,
30ft
, or even 30ft 4inches ? It's no problem to us! If you want to know a little more have a look at our
10ft container article
Flat Pack Self Assembly Containers
Flat pack containers
are quick and easy to assemble, give maximum flexibility AND come with low cost delivery. Flat pack containers can be delivered to even the most awkward locations, without the expense of a heavy lifting vehicle, and their steel construction makes them very secure. They are great for storage, available in three sizes, and a choice of painted or galvanised. Alternatively, we sell
flat pack offices
for a quick, low cost solution to providing extra site space, and
flat pack chemical stores
.
Testimonials
As a long established and reputable company, we want to instil confidence in our customers that we can deliver on our promises, and provide high quality products and service. But don't just take our word for it, see for yourself what our past and present clients have to say about Containers Direct.
Read our recent 5 star reviews:
19 Jan, 2018:
"All went according to plan. Turned up when Sonia said it would, the driver was really helpful and friendly and offloaded the container just where we wanted it and as the instructions said, two men and an hour or so later, the container is built.
We were very pleased to find you on the Internet as I think in a short time we will have lost our storage space in a building we have with very little notice to vacate it.

Thank you once again and should we need another we know where to find you. Also it would be a much simpler exercise as you are now set upon our system so it would just be a matter of creating an order"
From Robert Lewis, Kent County Council - 4m flat pack container.
"Very professional, quick replies, great communication, delivery as stated and positioned on site as requested, pleasure to do business with thank you."
From Susie Hann, Hann Farming Ltd - once used 20ft container and 20ft ply lined container
"Very impressed with the unit!"
From Keith Hodkinson, Berkeley Homes Ltd - 32ft Falcon chemical store
To read more reviews see our
Testimonials
page.
Just some of the clients we've worked with...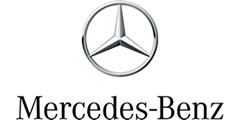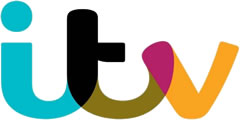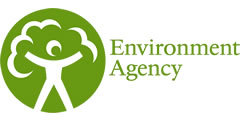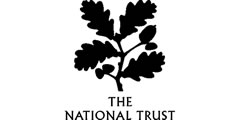 Shipping Container News - brought to you by Sally Shipp

A GUIDE TO CHOOSING SHIPPING CONTAINER DOORS
**UPDATED Yes, there is more to shipping containers than a uniform metal box - especially when it takes on the job of providing storage or accommodation for business use. While cargo doors (the original doors manufactured for all shipping containers) are a necessary requirement for shipping, and indeed meet the needs of the job perfectly, they don't always provide the best option for other uses the container will frequently go on to.

We now offer five distinct door styles for shipping container products. Read on to demystify the confusion over the number of different door types you will find on containers, what they are for and how to make an informed choice when choosing the right one for you.
Published Friday 31 May 2013, Updated Thursday 11 January 2018

GRAFOTHERM IN SHIPPING CONTAINERS
**UPDATED Containers Direct are now selling shipping containers treated with GRAFOTHERM as a cheaper alternative to lining and insulating shipping containers with plywood, and a simple and innovative way to ease condensation nightmares.
Published Wednesday 14 March 2012, Updated Friday 22 December 2017
ISOQAR Approved
We are certified to the ISO standard relating to Quality Management Systems, demonstrating our Company's commitment to quality
Cert No. 13586
ISO 9001:2008
View certificate here
At Home with Sarah Beeny
"A quality shipping container conversion will not only maximise your space, but add value to your property too."
See more about the work we have done with
Sarah Beeny
We hold a valid certificate of Trusted Commerce
Call 0800 061 2575
Calls may be recorded for training and quality purposes