10ft New Shipping Containers
Need a small
storage container
for long term use? Although
10ft second hand shipping containers
offer great value for money, if extended years of trouble free use, or a superior cosmetic condition are important you may wish to consider a 10ft new shipping container. In the UK, most new ISO containers are also known as
'one trip containers'
, as they are manufactured in China and shipped over with cargo, so the odd dent or scuff mark from handling is to be expected. Other than some evidence of handling, a one trip container will be as new. We modify most of our 10 ft containers from these one trip containers, which either be a standard sized
20ft container
or a
40ft container
, by cutting them down to size and refurbishing them with either a new door, or new end wall. We use high-gauge strong steel for this conversion, to guarantee your container is watertight and gives unmatched levels of strength and security. This process allows us to offer a
unique choice of different doors types
, each designed for different needs of our customers.
Used containers
should give you similar benefits as new containers. As the prices are lower, you will have an initial cost saving but the containers will be cosmetically inferior and won't last as long. We can advise whether a 10ft new shipping container or used is best for your requirements. If you need a bit more height then opt for a
high cube container
, which stand at a foot taller than standard size at 9ft6 high. They are a popular size for converting into chemical stores and small offices, and when
ply lined and insulated
make a great environment for storage of paperwork and delicate items. We also supply 10ft new shipping containers in narrow widths: our SlimeLine® range offers new 10fts in any width from 4ft wide to 7ft wide. For shipping purposes, we hold good stocks of ISO 10fts which retain the original corner posts and are certified for shipping. All of our 10 foot containers are delivered at heavily discounted rates, making weekly runs to all areas of the UK.
Free with ALL 10ft New Shipping Containers
Lockbox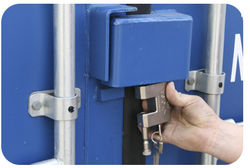 All our 10ft new containers come with a steel
lockbox
, which protects the padlock from tampering (usual retail price £55).
Recommended Product for 10ft New Containers
Repainting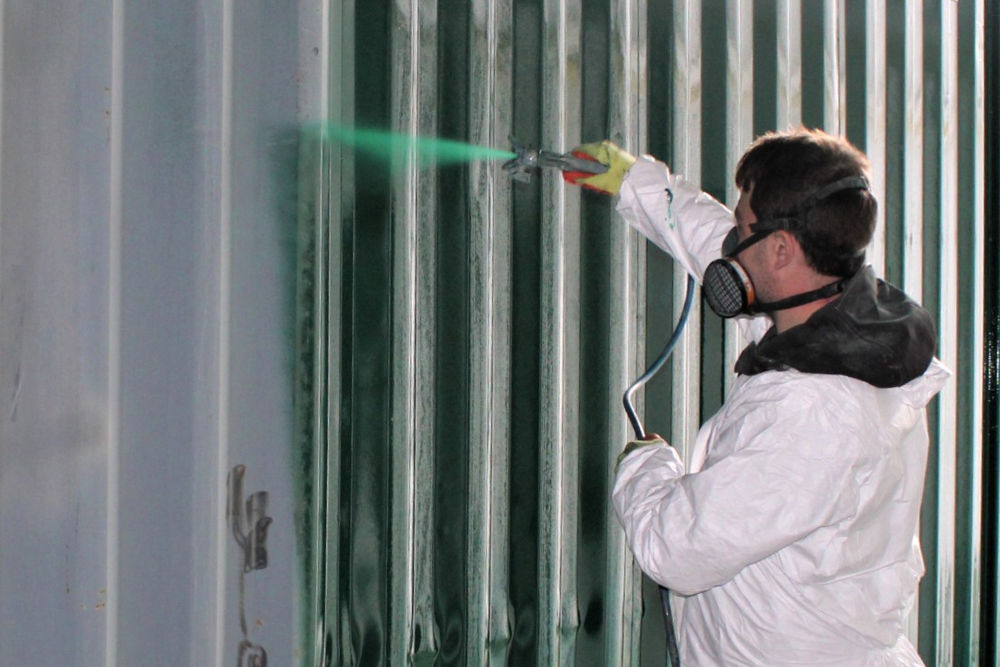 If you require a specific colour of container then we recommend a
repaint
in our rubberised marine paint.
The Build Process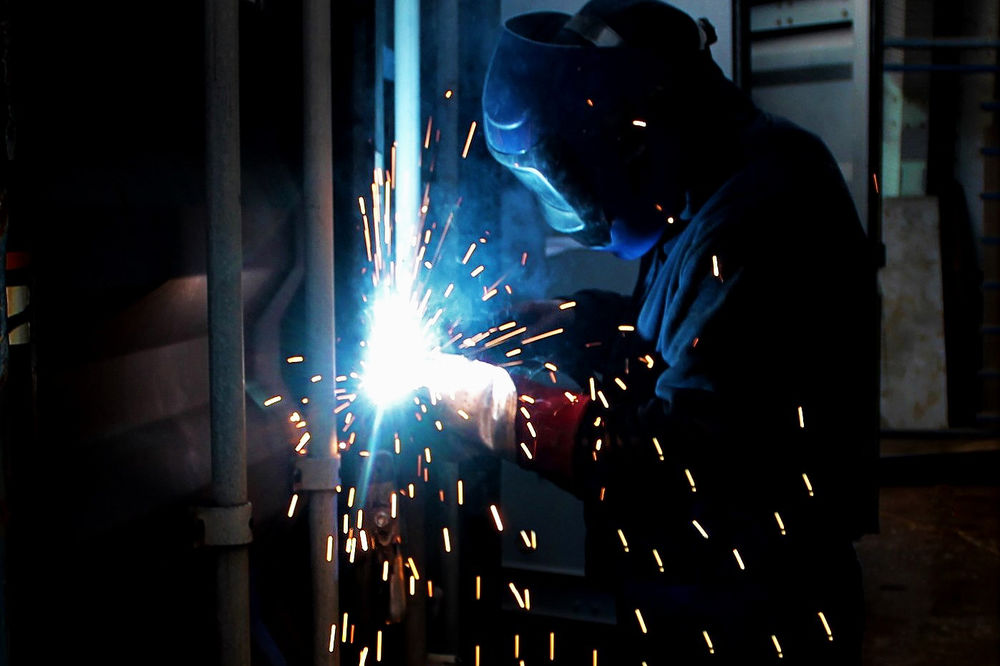 We manufacture the 10 foot container in our in-house fabrication depot. This process of fabrication involves taking 40ft new shipping containers and cutting them down to size. New walls are manufactured, using high gauge steel and matching corrugated metal panels and then the parts are fully seam welded to create new 10fts! This process is what allows us to give our customers a range of door options to best suit them. It's this emphasis on quality production that makes these the UK's best-selling 10 ft new container. Learn more about how
cut down containers
are made.
10ft Container Dimensions
| Container Type | Length | Width | Height |
| --- | --- | --- | --- |
| 10ft DV | 10ft | 8ft | 8ft6 |
| 10ft High Cube | 10ft | 8ft | 9ft6 |
If you are seeking exact dimensions and specifications for all sizes of containers, visit our
Shipping and Storage Container Dimension Charts
page.
Request a Quick Quote!
Contact our sales team for your no obligation quote, including delivery!
See how adaptable the 10ft can be!

TESTIMONIALS
Tayside 4x4 Response, purchased 10ft New 'Once-Used' Container in Blue Grey with S5 Steel personnel door with multi-point lock, Ply Lined and insulated and 3no. 3ft wide Shelving bays fitted to one side:
"Neil was very helpful and patient putting up with me trying to get the best product within the budget I had for the charity I was buying for. The communication around delivery was excellent."
David Payne at Siloam Construction, purchased 10ft New 'Once-Used' Container in Green with S2 Original ISO end doors:
"Excellent communication throughout and pleasant to deal with at all stages."
Boston Woods Trust in Lincolnshire, purchased a one trip 10ft Container with S1 doors:
"Very helpful with personal service. You were great!"
Read all testimonials here!