15ft NEW SHIPPING CONTAINERS
15ft new shipping containers are not a standard manufactured length. This is because ISO containers are strictly standardised to comply with world-wide shipping trade regulations, therefore the vast majority are
20ft containers
or
40ft containers
, with a width of 8ft. But with the growing popularity of repurposing containers for a variety of applications, including storage and conversions, there is a big demand for all sizes. Containers Direct meet this demand by using
cut down methods
to make sure all our customers get the exact size they need. We are the only company to convert 15ft new shipping containers with a standard choice of
four door types
and a comprehensive range of optional extras, from shelving and electrics to ramps and cladding. We can modify any unit to give you the container you need at prices you can afford.
Why do we use shipping containers to build storage containers? The answer lies in their strength, security and cost. Nowhere else can you buy a better value, more dependable 15 foot unit for sale than a shipping container. After all a metal box is incredibly difficult to break into or damage structurally. Made from strong
Cor-Ten steel
, these 15 ft units come with a watertight guarantee and are made from genuine 40ft shipping containers cut down to size and completed with new doors, or a new end wall if you choose to retain the original doors. Our 15ft new shipping containers will be in top condition and have a long life-span, but if you are looking for the cheapest deals check out our used and refurbished containers.
Second hand containers
can last you a good 15 years or more, and with a repaint their cosmetic appearance is vastly improved.
Free with ALL 15ft New Shipping Containers
Lockbox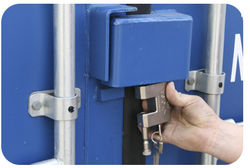 Our 15ft new containers all come with a steel
lockbox
, which protects the padlock from tampering (usual retail price £55).
Recommended Product for 15ft New Containers
Repainting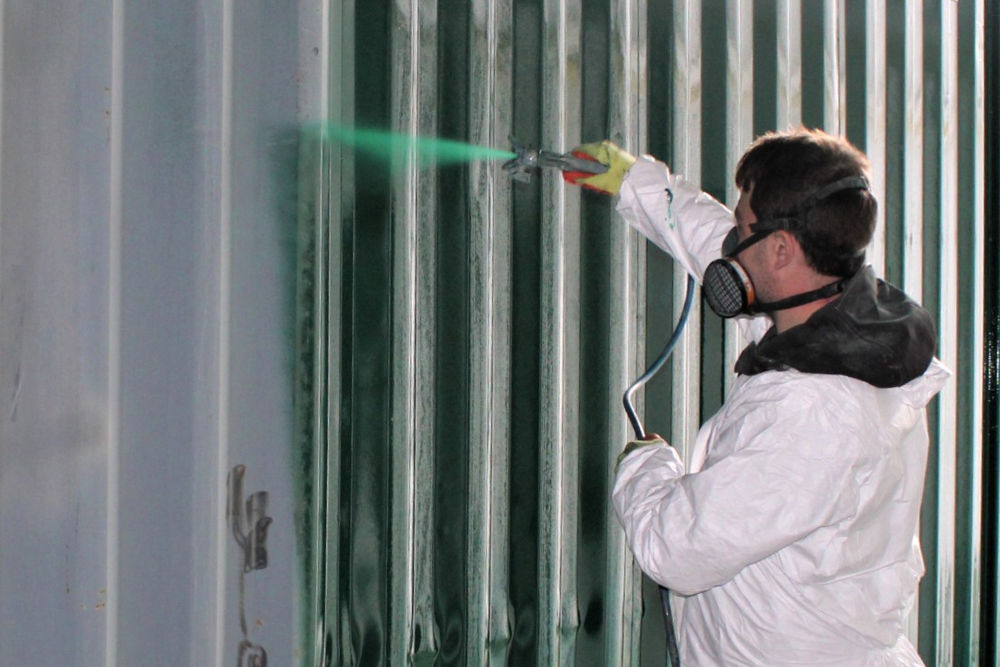 If you require a specific colour of container then we recommend a
repaint
in our rubberised marine paint.
The Build Process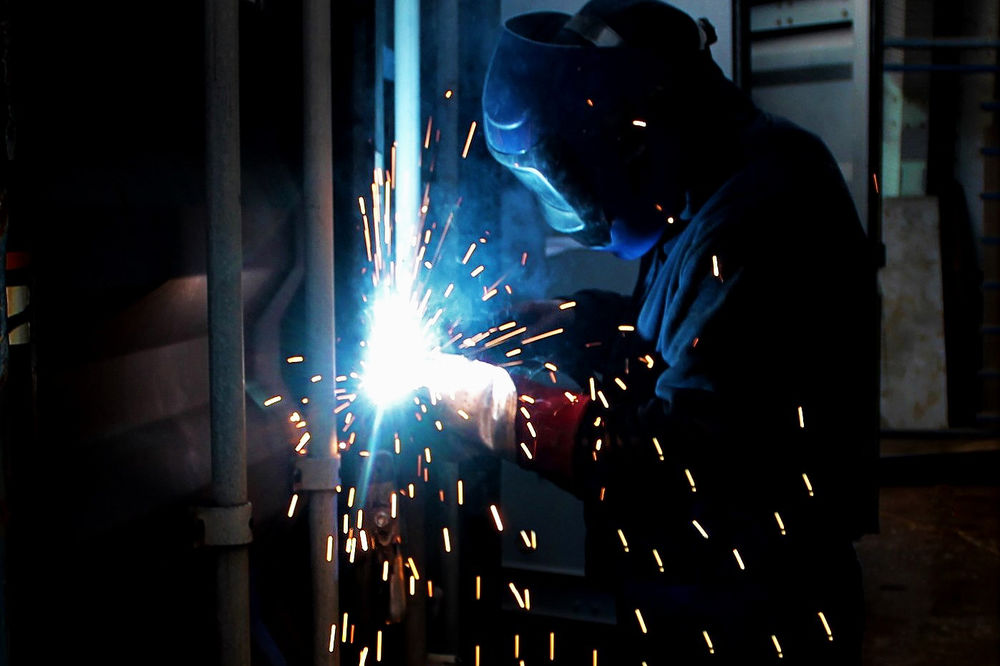 All of our 15 foot new shipping containers are built in our in-house fabrication depot and deliver on weekly runs across the UK. The fabrication process involves taking a 40ft new shipping containers and cutting it down to 15ft in length, either retaining the original doors, end wall or neither. Based on our customers' requirements, we then manufacture new doors and walls, using high gauge steel and matching corrugated metal panels. All parts are then fully seam welded to create our new 15fts. Our emphasis on quality production makes these the UK's best-selling 15 ft new container. Learn more about how
cut down containers
are made.
15ft Container Dimensions
| Container Type | Length | Width | Height |
| --- | --- | --- | --- |
| 15ft DV | 15ft | 8ft | 8ft6 |
| 15ft High Cube | 15ft | 8ft | 9ft6 |
If you are seeking exact dimensions and specifications for all sizes of containers, visit our
Shipping and Storage Container Dimension Charts
page.
Request a Quick Quote!
Contact our sales team for your no obligation quote, including delivery!
See how adaptable the 15ft can be!

TESTIMONIALS
"Ordering process straightforward with good communication. Delivery went smoothly - the driver was brilliant!"
From Forestry England
"Order was quick and efficient. The haulage was well planned and on time. Container is of high quality - overall really pleased with it and would recommend."
From Mick - Burgess Electrical Ltd
" I found your service very helpful and your level of communication. We would certainly recommend your company and a lot of visiting clubs that I am sure will be impressed when they see our container."
From Backworth Miners Welfare
"Very good product, and customer service."
From the Hindu Swayamsevak Sangh organisation, who bought a once used 15ft container with a personnel door fitted.
Read all testimonials here!