40FT SHIPPING CONTAINER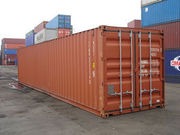 The 40ft shipping container is the second largest size manufactured and is the ultimate in storage space! Suitable for either secure storage or shipping overseas, these containers are adaptable to the needs of our customers.
The 40ft storage container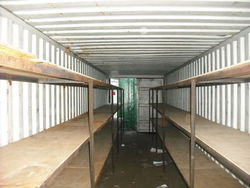 If you're using your 40ft container for storage, you are able to completely modify the unit to your requirements; whether that's adding shelving, ply lining and insulating the container, adding additional doors, adding electrics, adding windows etc. These units will be covered by our wind and watertight guarantee (12 months), but are not suitable for shipping.
If you're looking to ship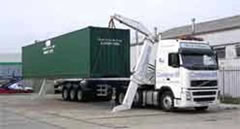 If you are planning to use your 40ft shipping container for sending household goods abroad, remember to ensure your container is Cargo Worthy and CSC Plated for Shipping. CSC plates expire, but can be renewed if the container is being shipped. Without a valid CSC certificate, the shipping lines won't allow you to ship your container overseas.
Need extra width or height?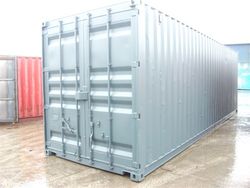 You may see some of our 40ft shipping container stock described as
pallet wide
, or extra wide. Most shipping containers are made with a standard width of 8ft, but our pallet wide containers give you a few extra inches of internal width to make loading easier, as they can accommodate two pallets side by side.
For an extra foot of height - 9ft 6in as opposed to the standard container heights of 8ft 6in, choose a
high cube container
. These are especially handy for voluminous lighter cargoes, or oversized items for storage, such as plant machinery.
Testimonial
Broomheath Plantation Bushcraft Academy ordered a used 40ft container from us, repainted green (of course!).
"How easy was that? Phone conversations were quick and to the point and email conversation was appropriate. Nothing was made harder than it needed to be but we felt that if we had expanded our requirements the level of communication would have expanded appropriately too. Our go to company for containers and container based buildings in our woodlands"

Simon Harding (Chief Instructor)