40FT SHIPPING CONTAINER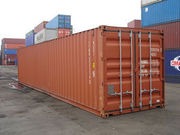 The 40ft shipping container is the largest size manufactured and is the ultimate in storage space! They fall into two categories at Containers Direct - the ISO certified container and the storage container. It can be a little confusing to new buyers of containers as both are technically a 40ft shipping container! However, this type of storage container is simply a shipping container that is no in use for the rigours of shipping. Because of this, it may also have been modified for the storage market it some way
The 40ft storage container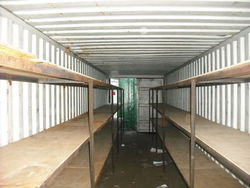 To illustrate, this
40ft shipping container
is for sale as a storage container. Due to its age and condition it no longer passes the rigorous standards required by the ISO that enables it to go to sea and be stacked up along with other ISO passed containers. But as a unit for storage it is perfect for the job!
The 40ft ISO container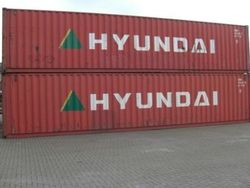 If you are looking for a 40ft shipping container for overseas journeys, they are still a number of good quality second-hand ISO containers on the market, many which have only been used a handful of times. These
40fts
stored in our Birmingham supply depot, are suitable for either shipping or storage.
Containers Direct low cost overseas removals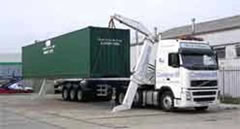 If you are planning to use your 40ft shipping container for sending household goods abroad Containers Direct offer a low cost home removals service, whereby the container is delivered to your house for loading, and then taken directly to the port. For more information on this service, visit our
Overseas Removals
webpage.
Need extra width or height?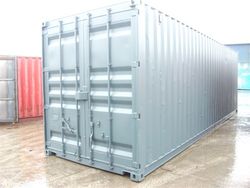 You may see some of our 40ft shipping container stock described as
pallet wide
, or extra wide. Most shipping containers are made with a standard width of 8ft, but our pallet wide containers give you a few extra inches of internal width to make loading easier, as they can accommodate two pallets side by side.
For an extra foot of height - 9ft 6in as opposed to the standard container heights of 8ft 6in, choose a
high cube container
. These are especially handy for voluminous lighter cargoes, or oversized items for storage, such as plant machinery.
Testimonial
Broomheath Plantation Bushcraft Academy ordered a used 40ft container from us, repainted green (of course!).
"How easy was that? Phone conversations were quick and to the point and email conversation was appropriate. Nothing was made harder than it needed to be but we felt that if we had expanded our requirements the level of communication would have expanded appropriately too. Our go to company for containers and container based buildings in our woodlands"

Simon Harding (Chief Instructor)