Containers for Gardens
Anyone with a garden will know how much space is needed to store away safely all those garden essentials - for example lawnmowers, tools, and outdoor furniture during the winter months. And to add to the list for anyone without garage space - bicycles. Garden owners are increasingly turning to
metal containers
as an alternative to the traditional garden shed, as metal containers for gardens offer a low cost, highly secure and long lasting solution to garden storage.
Not in my back yard? Well yes, you can with one of these!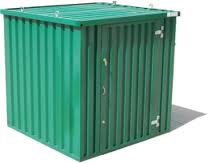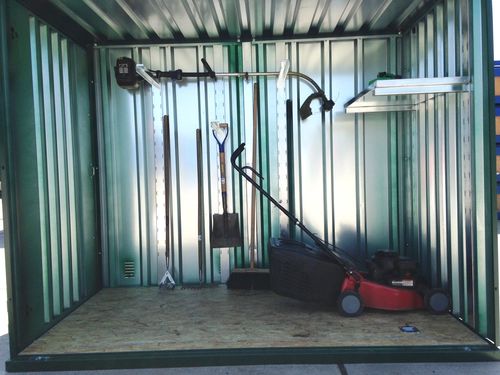 Containers Direct have containers for gardens to fit almost any outdoor space. However small or difficult to access to your garden is, we can provide an appropriate storage container. Many of our containers come flat packed, ready for self assembly, so even a terraced house without side access is not a barrier to the delivery and assembly of a flat pack container. Containers for gardens are delivered as flat panels which are light enough to be unloaded and carried by hand to any location.
Purpose built garden stores
See our flat pack stores specifically made for
garden storage.
Quick and easy assembly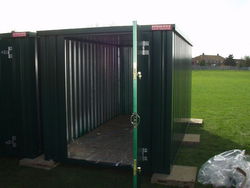 Flat pack containers for gardens are very quick and easy to assemble, making repositioning at anytime a viable option. To give you some idea of how quick and easy it is to put together one of these containers, see our
guide to self assembly
of flat pack containers, although a comprehensive set of full instruction and fittings is provided with every purchase.
Small, medium or large and optional shelving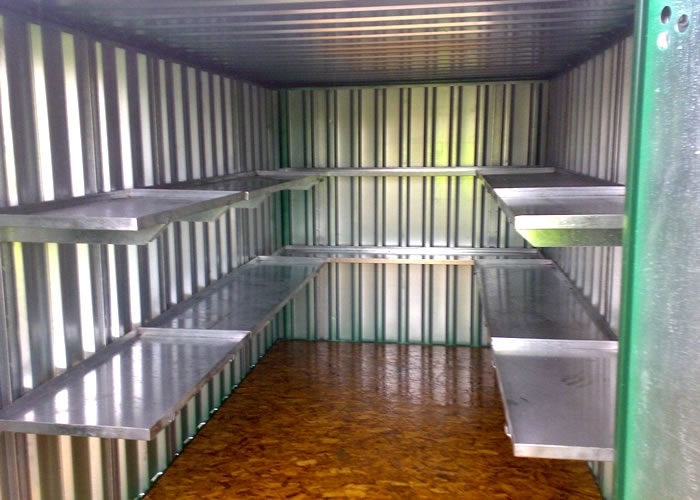 Our containers for gardens start at
2m x 2m
, so even the smallest of gardens can accommodate one! Our medium container is
3m x 3m
, and our largest for bigger gardens or larger storage loads is
4m x 4m
. Because our garden stores are made from galvanised steel, they give high levels of protection against theft that other garden stores cannot compete with. A range of steel, snap in shelving is available as an optional extra for easier access to smaller storage items.
Testimonial
One of our clients purchased a flat pack container to use as a shed:

"Great for personal use as sheds as they don't need re-felting! More likely to cope with adverse weather. We were happy with the service all round, very informative and there was no pressure to make our decision. Good product and service thank you."