JOINING UP ON SITE - INSTRUCTIONS
One of our most popular conversion projects is to
join up
two or more shipping containers together to form wider, or longer, spaces. These conversions have become more popular as shipping containers are more commonly used instead of traditional building materials. Although containers can be limited in terms of width and length, in joining up containers, we are able to offer wider or longer spaces whilst keeping the industrial feel and cost effective nature of upcycling an existing product.
How to join on site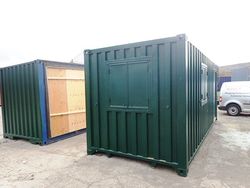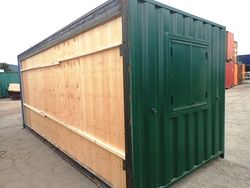 When your joined up units arrive, we want to make sure you're able to join the units easily and securely, so we've written up our top tips.
When the containers arrive on site, make sure they're perfectly level. This will prevent the containers from "racking out", which is where the containers twist slightly leaving it difficult to open and close the doors.


Once the containers are level, push them up against each other so that the top rails and corners are all touching.


Fill any exposed gaps with expanding foam.


Place the PVC capping over the welded box section brackets protruding from the joined sides (known as the upstands).


Screw the PVC capping to the upstand. You will need four screws per side, and these should be applied at the top of the capping.


Smooth the flashbanding over the corner posts, down the sides of the join, and over the full PVC cap.


Paint the flash band in matching paint.


In the interior, place the tread-plate across the join, drill and screw this into place. Please note, if your unit is ply lined and insulated on the inside, we recommend allowing an extra half a day to properly finish boarding out the interior.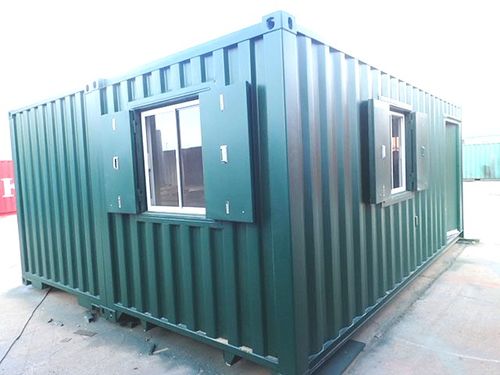 The kit
Customers will be provided with a simple, yet effective, joining kit:
PVC capping


Tin of matching paint


Tread-plate


Expanding foam


Flashbanding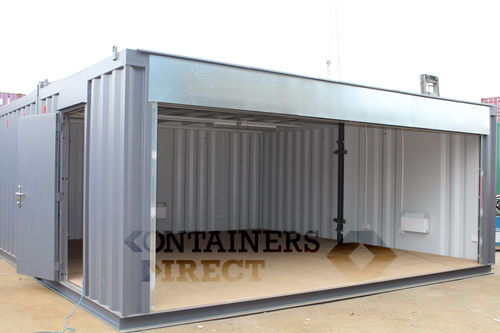 Questions?
If you need further clarification or assistance, please
give us a call
, and a member of our team will be happy to guide you through the process to get your joined up containers up and running as quickly as possible.