NEW SHIPPING CONTAINERS
The vast majority of shipping container are manufactured in China, and they reach are shores laden with cargo, for cost efficiency. It doesn't pay to transport an empty container all the way from China, so they are sold off once they arrive here, after one use. These are often referred to as new shipping containers, but strictly speaking they are 'once used', or 'one trip' containers.
A truly new shipping container is a lot rarer and made in Europe or the UK, but due to higher manufacturing costs outside Chinese industry, these containers come in small sizes only, or they are not ISO containers - which is fine if you don't particularly need a container that conforms to these standards required for shipping based transportation. Many people will buy a shipping container for storage purposes, or for a conversion project, in which case this is not an issue. However, the
10ft model
is built to ISO dimensions and has a level of certification that conforms to some ISO standards.
New shipping containers from Containers Direct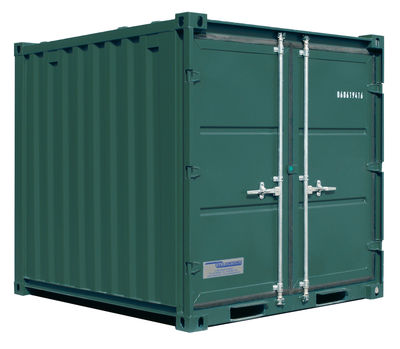 We sell a range of smaller sized new containers new build containers - from 6ft to 10ft long. The costs of new build containers are higher than those manufactured in China and transported to the UK as once used, but the condition will be as new, although it is worth bearing in mind that no shipping container can ever be guaranteed pristine after transportation. As a large heavy object, it must be moved with industrial equipment and strapped down securely during transportation, which can leave a small amount of surface marking (easily covered with a dab of paint).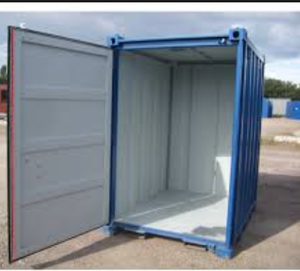 Find out more about of our new shipping container products and available sizes:
6ft new
7ft new
8ft new
10ft new
For detailed information, please see the
Technical Description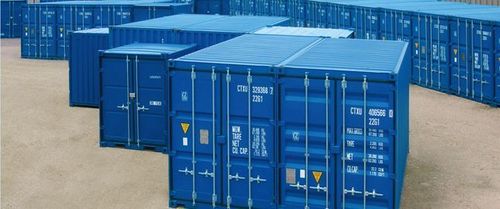 Bespoke built containers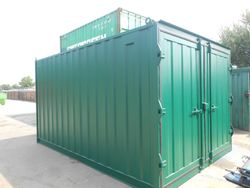 At Containers Direct we have the facilties to build any sized container requested, in our own workshops. We have a highly skilled team that can build new containers to any dimensions required. These are not ISO containers, but can be used for storage or other conversion projects. For more information on our bespoke new builds, see our article on
new builds
.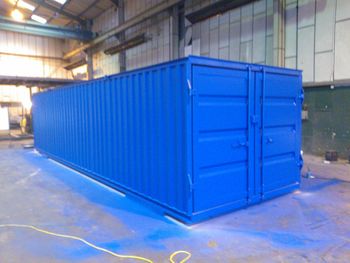 Flat Pack Containers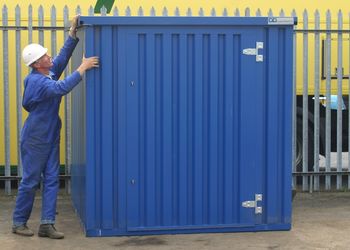 For a low cost option, or limited space, new
flat pack containers
are quick and easy to assemble and can be erected in spaces inaccessible to standard shipping containers. Made from galvanised steel they ideal for general storage and are available in 2m, 3m or 4m lengths. They can be linked together to side by side, or end to end if more strage space is required.