PATIO DOORS AND BI-FOLDING DOORS IN SHIPPING CONTAINERS
As well as our usual security
personnel doors
, we offer a variety of domestic style doors to enhance the aesthetics of your container. Most popular with our
shipping container conversions
, patio doors (either French or sliding doors) and bi-folding doors are a regular feature of a converted office, showroom, or pop-up shop.
Patio doors on shipping containers
Most people will be more than familiar with the look of patio doors. No different to fitting them to your home or an extension, these doors are designed to let in light as well as being functional. They can either be sliding, or French style doors, fitted to open either inward or outward. Our most common size is designed to fit to the end wall of a container as a replacement, or an addition, to the
standard container doors
. Other sizes of door are available upon request.
***Special offer product**** Patio doors for high cube containers. 6ft wide x 8ft high, black sliding doors. Cost for doors positioned in the side or end of container £1600 plus VAT
Our usual frame colour is white UPVC, however other options such as Anthracite Grey are also available at a premium. All doors are double glazed.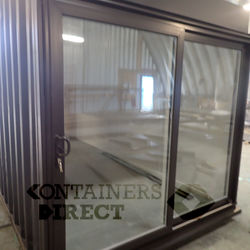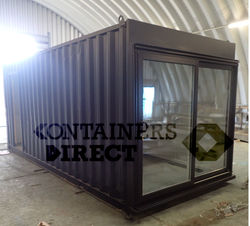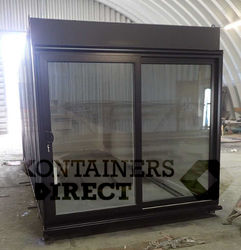 >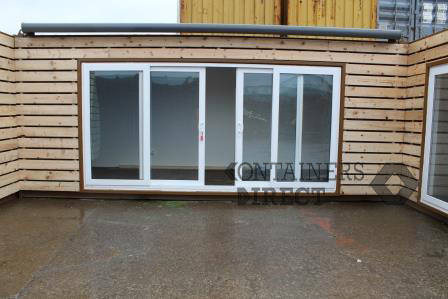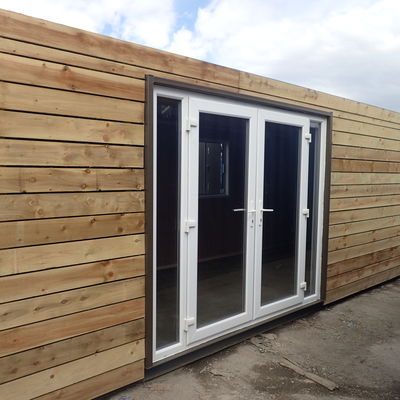 Cost per 8ft wide door, positioned in the side or end of container is £1750 plus VAT
Bi-folding doors on shipping containers
Bi-folding doors can fold in or out to open up space. These will help maximise door entry space in and out of the container, so they are a good choice for container pop up shops where there is a regular flow of pedestrian traffic in and out the container. For extra security we can fit the doors behind the original container doors, and if the container is also
cladded
(a popular option combined with patio and bi- folding doors), we can can clad over them too. See
The Farm Shop
conversion for an example of bi-folded doors behind cladded container doors.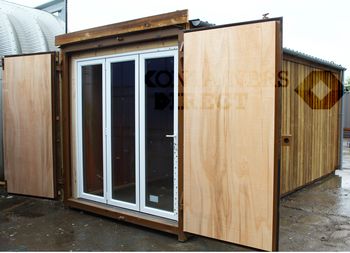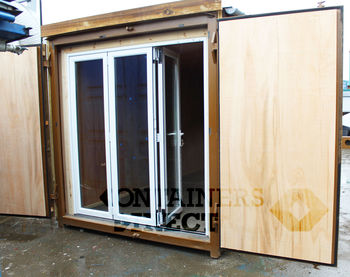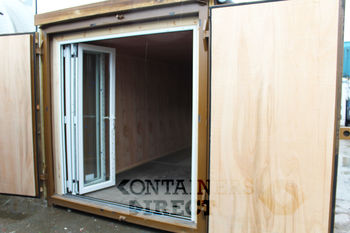 Case studies for patio and bi-folding doors
This
case study
illustrates bi-folding doors on a container converted as a garden centre shop.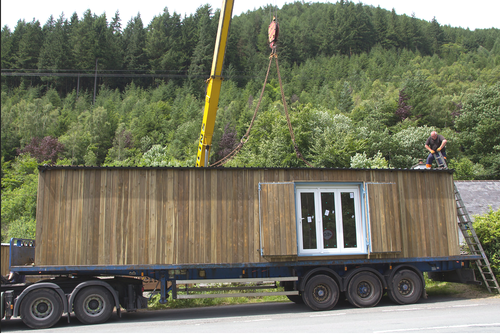 This
triple container conversion
, with a store, workshop and kitchen features two sets of sliding doors.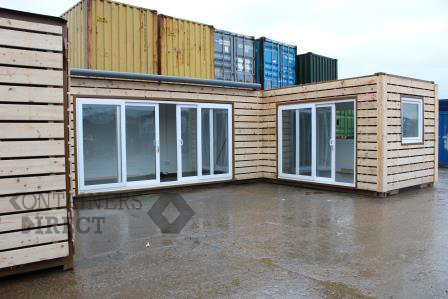 This
workshop conversion
has sliding patio doors.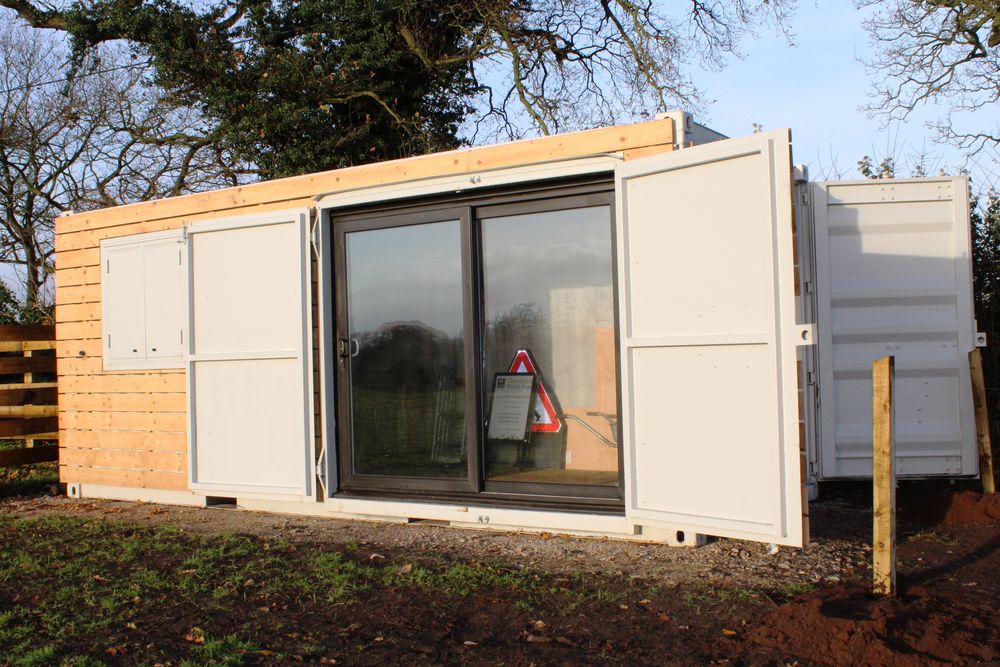 These stylish
swimming pool changing rooms
use French patio doors for convenience and style.