PORTABLE CABINS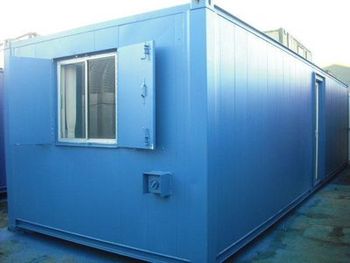 Portable Cabins are a great value choice for the provision of site accommodation and office space. They can be used as a temporary solution, or as a more permanent fixture with at least 15 years quality usage from this product. This makes them ideal for schools, clubs and industrial sectors. All cabins purchased from Containers Direct come with a 12 month guarantee against leaks, and can be fitted out to your individual requirements, whether it's a classroom, clubhouse or office you need.
Huge discounts on used cabins
Many of our portable cabins are ex-hire and have only been used for a short term, temporary purpose before they are released onto the buyer's market. With savings of up to 75% against new buildings and economical delivery rates, pre-owned portable cabins are great value for money.
Anti vandal steel cabins for unbeatable quality and security
There a number of different portable cabins to chose from - speak to any member of the sales team at Containers Direct for guidance on which product suits your needs best. As an initial guide anti-vandal
Steel cabins
are recommended if you need the highest level of security. These type of cabins are normally used on construction sites, but are suitable for any accommodation where security is a prime concern. Otherwise jack leg timber constructed cabins are a little cheaper, but still fully lockable.
Prefabricated or self assembly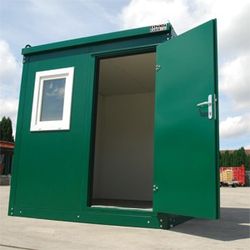 Portable cabins come in two different forms, either
flat-pack/self assembly
, or pre-erected structures. While pre-erected cabins are more convenient, flat pack products save on costs, and can be delivered to otherwise inaccessible areas.
Customise your portable cabin at Containers Direct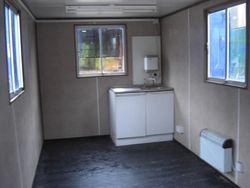 Our conversion department can customise your cabin to make it fit for your purpose, with a range of options such as electrical fittings and internal partitioning to divide up areas, if for example you require a separate canteen area or toilet.
See our range of portable cabins
Take a look at some examples of
portable cabins
currently available