SHIPPING CONTAINER WINDOWS
No site office or container conversion is really complete without windows. Whether industrial or domestic, windows offer a way to let in valuable sunlight to your container, and also to allow air to circulate. After all, it's a metal box, and can get hot, especially during summer!
Types of shipping container windows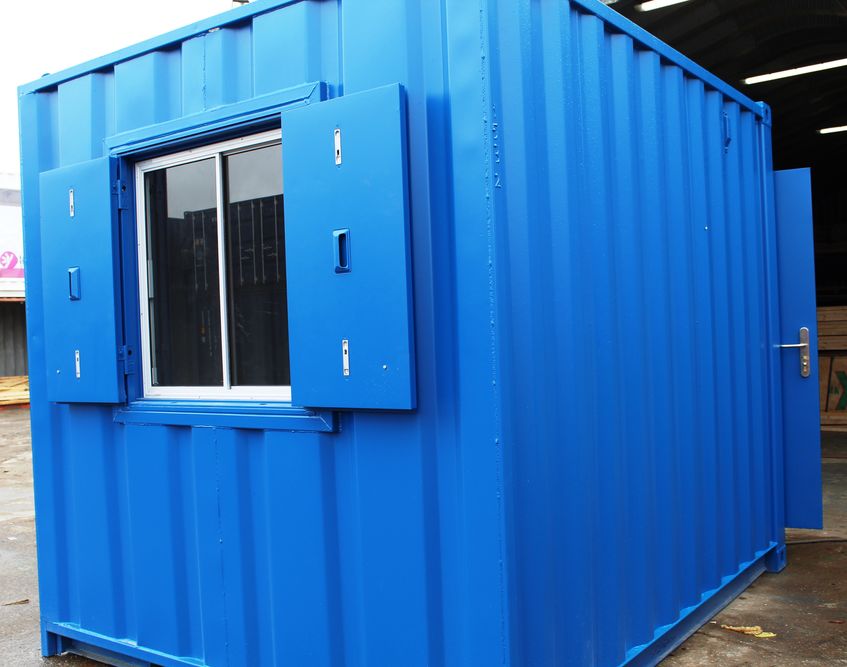 Our standard shipping container windows are 1000mm x 1000mm square, with sliding half windows and two anti-vandal shutters to completely protect the window. These units are familiar across many building sites as the preferred choice for an
anti-vandal site office
, offering durability and protection from break-ins when the site is closed.
Alternative window choices
For aesthetic reasons, these windows aren't always suitable for our
bespoke container conversions
. Although functional, if security isn't the main concern, we do offer domestic style windows to the same measurements, with either a white or black UPVC frame. Choose from standard style opening, or tilt-and-turn.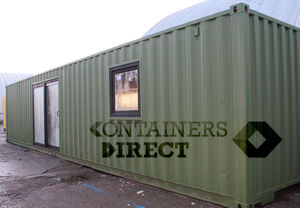 Need some privacy?
Our
toilet and bathroom conversion
projects often require a window, however our standard ones aren't really appropriate! We offer a high level privacy window for these conversions, which offer airflow, light and privacy.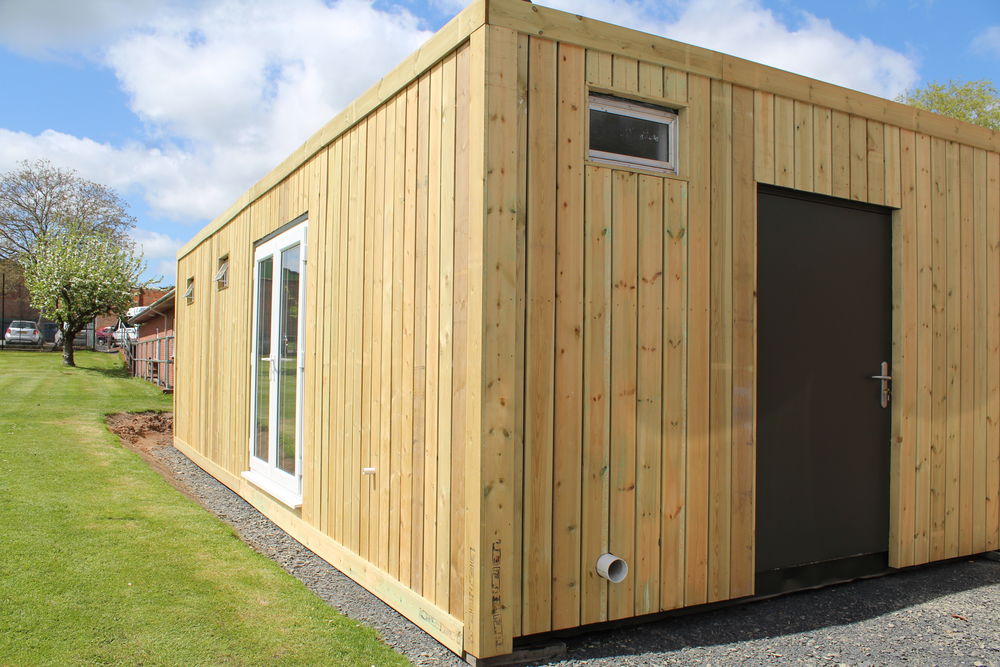 Extra large shipping container windows
Need something special for your container conversion? If this requires full size windows, we don't like to use glass, as it is easily damaged or broken in transport. Our preferred option is to use 12mm polycarbonate windows giving strength and protection, and much safer for transit. See our
container catwalk conversion
that was fitted with window panels across the entire length of both sides.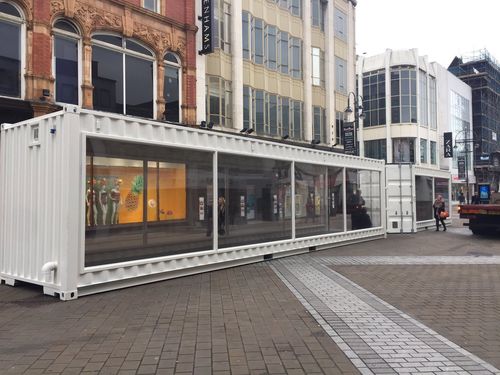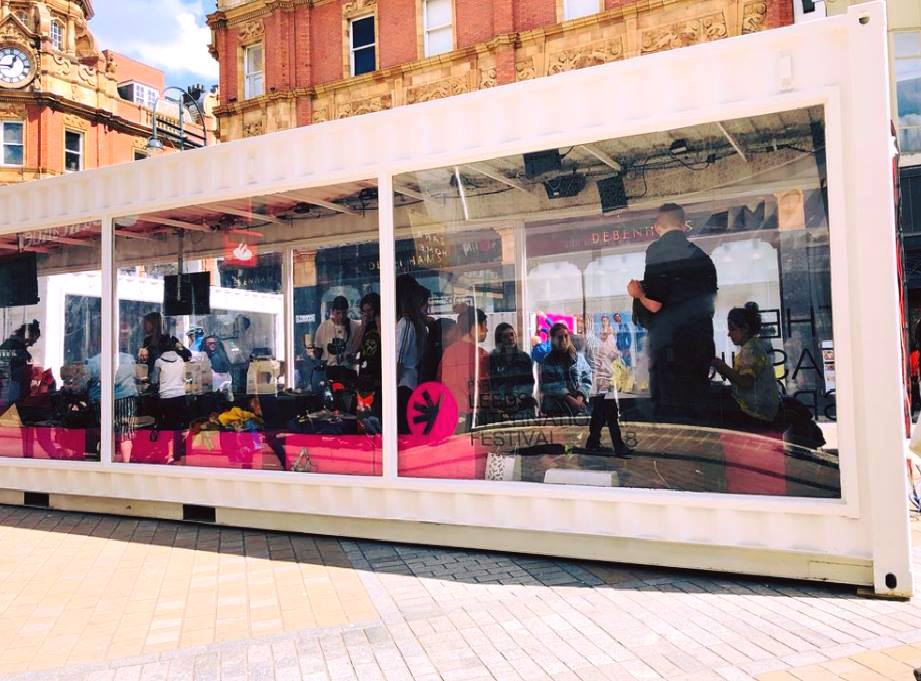 Skylights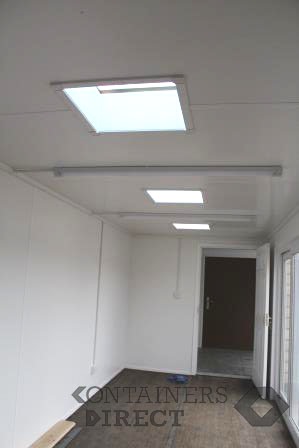 Let there be light! Suitable for most conversions, especially offices and welfare units.
Skylights
are an attractive and secure way of creating a light and airy space inside containers. See this ambitious
conversion
we did for a community project in Dorset, where we added skylights to the workshop and kitchen areas.
Porthole windows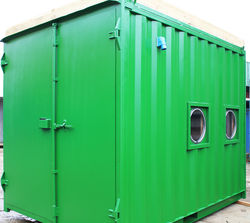 Stylish and their shape makes them good for space conservation. See our case study for the
Eco Classroom
as a great example of their use on a 10ft container converted to an outdoor learning space.
When is a window not a window?
When it's also a door! If you're looking for a fetching garden office or a shop front, where wall space is essential to keep, why not go for full height
patio doors, sliding doors or even bi-folding doors
? With their combination of glass and functionality, they give you the best of both worlds.