Side Door Shipping Container Range
Containers Direct are industry leading experts in creating side door containers. We make and supply side door containers for all purposes, from
10ft containers
and
20ft containers
, up to and including
40ft shipping containers
in length. Side door containers give you more freedom of access to your
shipping container
and more options when choosing where to position it. Say goodbye to cramming all your stuff down the back end of the container where access to it can become congested, and enjoy the feeling of knowing that you can access both ends of your container in equal measure. Also popular with
shipping container conversions
, side doors are made with flat steel panels which are easier to use than traditional shipping container doors. If even more access to your container is required we can add
extra doors
, or extra wide doors for
full side access
. Full side access can be achieved with additional sets of doors, or extra wide doors.
We offer a standard range of side door containers in our most requested sizes.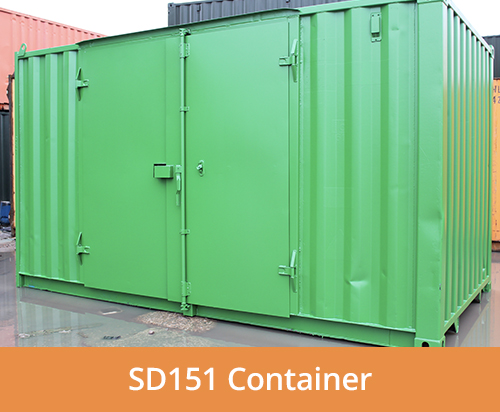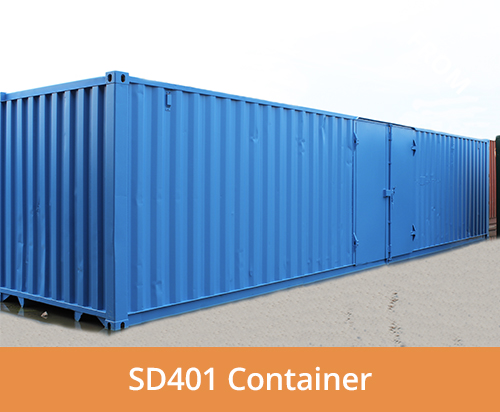 Modifying shipping containers for side doors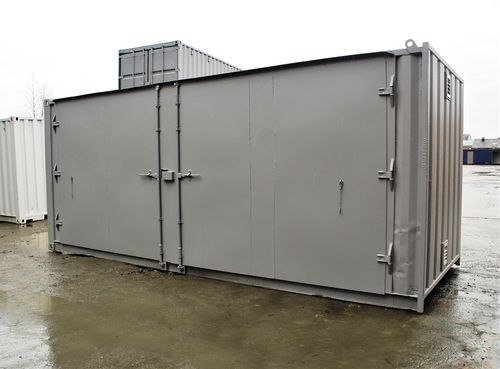 Using
new shipping containers
and
used shipping containers
, we create an aperture in the side, into which we fit a new door. Our S1 door type is the preferred side door option. Made from flat instead of corrugated steel panels they are much lighter and therefore better for frequent use - you don't have to wrestle with them every time you need access to your storage! For additional peace of mind, we can add on
compressed door seals
for £65.00 plus VAT to give a full watertight seal. We give our clients the choice of keeping the original end door, or replacing it with an end wall. See our article
Shipping Container Wall Build
to find out how we do this.
Add more doors into the mix
As well as the traditional looking cargo style doors, we can also add either extra-wide or multiple additional doors to the side of a container, depending on requirements. This can be with or without the original door at the front end. Side door containers make loading and unloading an easy job, with enough room to get a loading pallet in and out.
If the container has to comply with shipping standards, there is a pre-fabricated
20ft full side access
container on the market. These units always come as
once used
containers, however our modified versions for storage can be converted from either used or once used. We offer extra wide and extra doors in standard 20ft sizes, but can make these to different sizes upon request. Please enquire with our sales team to discuss your requirements.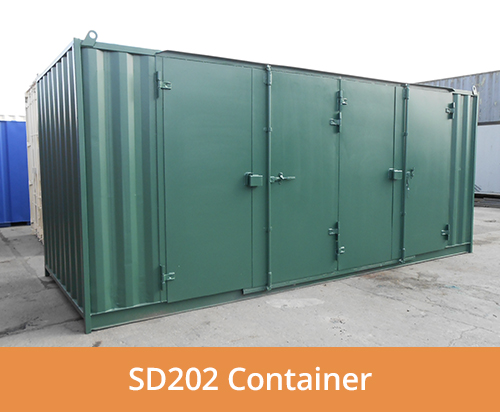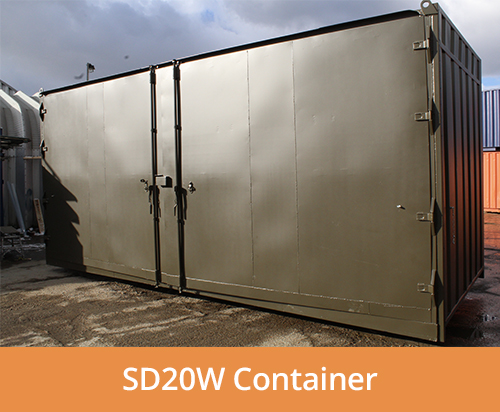 A choice of door types
As well as our S1, we also offer our premium S3 container door to be fitted in the side. These come with an extra locking arm and a rubber seal. Or for customers who need a different style of access, we can also fit a personnel door or roller shutters which give more space for loading/unloading, especially if using forklifts.
For more on our different door types, see
Types of Shipping Container Doors
Curtain-siders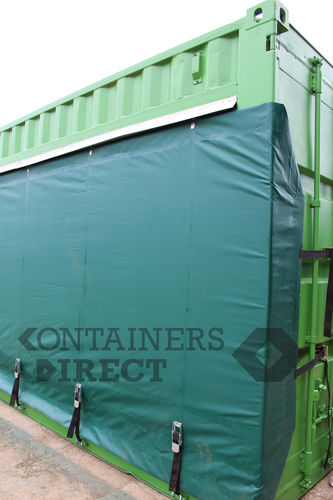 Need full side access but want to keep costs down? Where security is not an issue,
curtain-siders
can provide cheap, full side-access by the simple means of removing one side of the container and replacing it with a heavy-duty, PVC coated polyester fabric. This material has a lacquered gloss finish and UV protection on both sides. It is extremely hardwearing and well suited for use in extreme weather conditions. Curtain-siders are quick and easy to open and don't take up much space.
Request a Quick Quote!
Contact our sales team for your no obligation quote, including delivery!
Testimonials
"Good quality, extremely helpful...the communication and customer service was excellent."
From Phil Creed at Forest Lodge Primary School who ordered a 25ft container with S1 side doors (in addition to the S1 end doors), ply lined.
"Very easy ordering process, delivery driver very professional, helpful and conscientious."
From Thomas Debrut of Onslow St Audrey's Academy, who purchased an SD161 container with optional extras including ply lining, electrics and shelving.
Read all testimonials here!