Sloping Roofs on Containers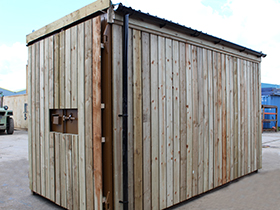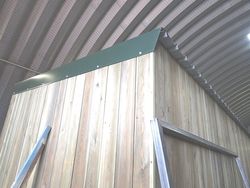 Sloping roofs are a popular optional extra with our
cladded containers
, but they can be used on any container. Not only do they give an attractive looking finish to your container, and help disguise its origin as a metal box (which may help with planning permissions), they also serve the practical purpose of allowing rain water to drain off the container. We build the roof from four panels, made from PVC Plastisol, with a polyester paint finish as standard. The slope of the roof will be angled away from doors and windows to deflect rain water away from these.
As an upgrade to a sloping roof we can also supply guttering to allow for drainage away from the container and avoid having to paddle around in puddles around the container. Please ask our Sales team for prices.
Extra info
The four roof panels are fitted to the container after delivery, as the container will need to be lifted by its lifting eyes or corner castings
The roof is added on top of the original container roof, and does not extend the internal height of the container.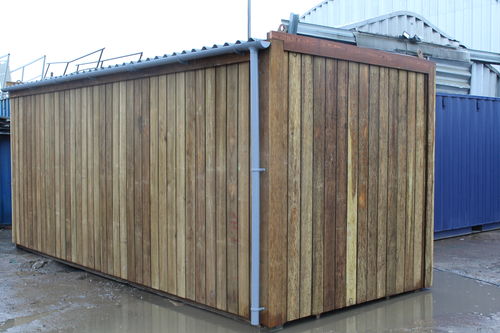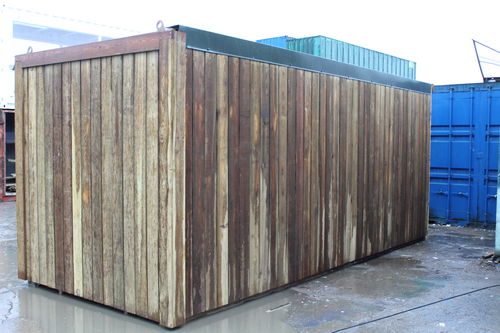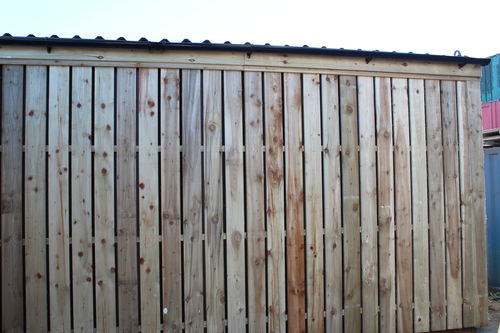 Choose from brown, black, grey or green.