Personnel Doors
Steel personnel doors are offered as an option for all containers and offices from Containers Direct, alongside our other
four standard choices of doors
. Made from steel and incorporating multi deadlocks, they offer the high levels of security you would expect on a container or site office, but are more
convenient to use as they are the same size and design as a 'front door', rather than cargo doors.
Features of personnel doors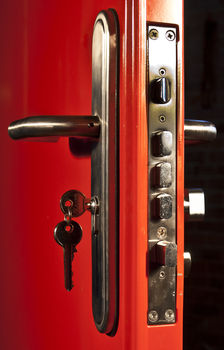 Galvanised steel


10 point locking system


Stainless steel lever handles


Weather resistant rubber seals


Adjustable frame


Outward opening*


Thermal insulation


Anti vandal


Can be positioned anywhere in the container to suit your needs
Measurements
890mm wide x 2075mm high. Clear opening height = 1995mm
Price per standard steel personnel door:
£565 plus VAT
*For inward opening fit there is a £75 plus VAT surcharge
Uses of personnel doors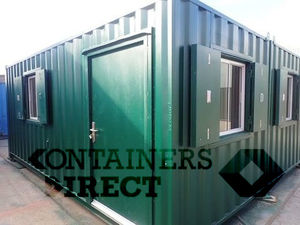 Steel personnel doors are a necessity on office conversions. As many cabin offices are converted from shipping containers, it would not only look unprofessional, but it would be a downright nuisance to be hauling a shipping container door open and closed several times a day! A single or double door can be fitted at either side or end of the office, and any number can be fitted according to size and requirements. Personnel doors are suitable for any type of container conversion in frequent use - from
offices
to classrooms, to workshops and
equipment stores
.
Optional extras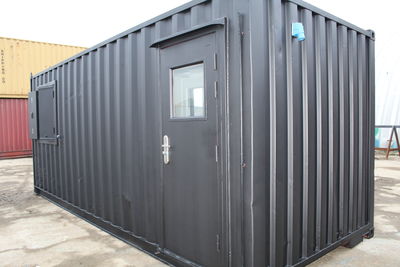 Personnel door with vision panel £715.00 plus VAT


Disabled access door £775.00 plus VAT


Door Closer - £50.00 plus VAT


Push button digital lock - £150.00 plus VAT
Multiple Personnel Doors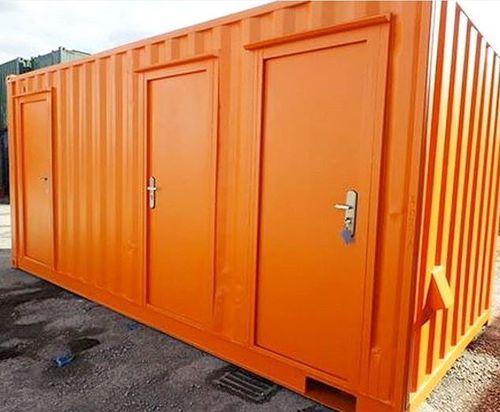 A popular option if you're dividing your container using a
partition
to create multiple spaces with separate external entry points. We've commonly seen multiple doors in containers which are being rented to separate occupants as separate offices, or in site offices where one half of the container is a drying room and the other a canteen.