10ft Used Shipping Containers
Containers Direct are the UK's largest supplier of 10ft used shipping containers with discounted weekly delivery runs to all parts of the country
. Whether you are looking for a quality 10ft used shipping container, a new 10ft shipping container or a refurbished 10ft container, Containers Direct have the capacity to supply the right quality at the right price, wherever you are in the UK. 10 ft used shipping containers make excellent storage containers but can also be modified for a
container conversion
project. To ensure a faster service, that puts quality at the forefront, we manufacture and modify 10 foot containers in our own dedicated workshops, rather than relying on sub-contractors. This allows us to have total control over quality from initial enquiry through to delivery. Our 10 foot container for sale is offered with a unique choice of door types to choose from, which you can explore below. Each is designed to suit different requirements in terms of usage, cost and security.
10ft
steel storage containers
are suitable for a wide range applications, such as storage for
schools
,
allotments
, clubs, businesses, construction sites, and conversions. We can even create a 10ft
container office
. Their neat 10ft length makes them ideal for smaller spaces, or smaller storage loads. The structure of shipping containers offers unrivalled strength and security, and they come with a 12 month watertight guarantee, making them one of our biggest selling containers. Choosing whether to buy a new or a 10ft
second hand shipping container
can be tricky, so Containers Direct have a dedicated team of sales advisors to help you make the right choice. If you are looking for something bigger then try our
used 20ft shipping containers
, or if you have the space, even a
used 40ft shipping container
, as these offer the best value of all in terms of price per square foot.
Free with ALL 10ft Used Shipping Containers
Repainting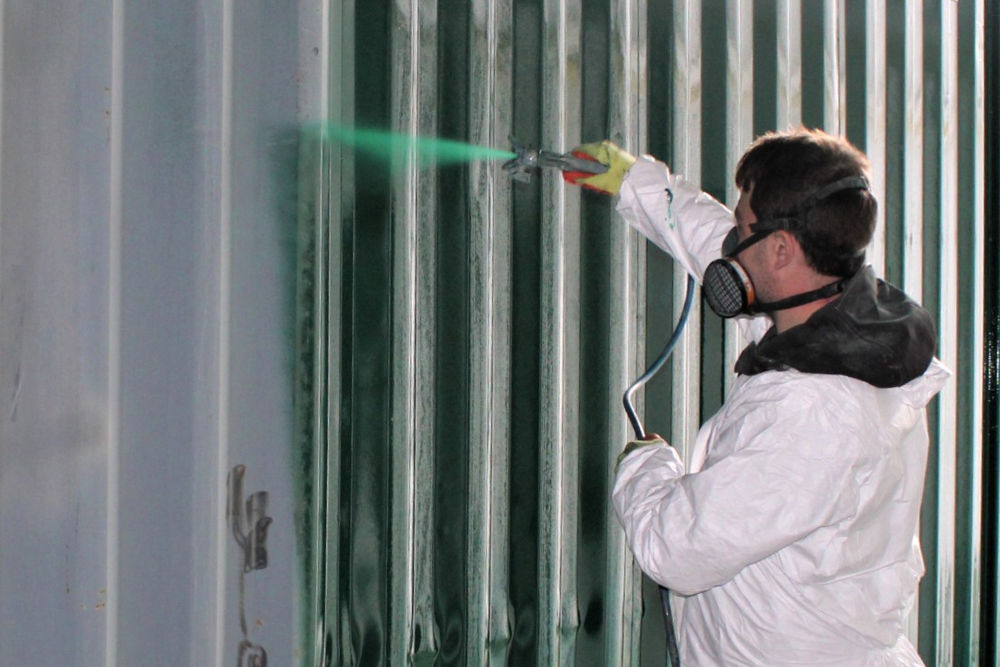 The price of the 10 foot shipping container includes exterior re-spraying with our specialist rubberised container paint, in a choice of standard
RAL colours
.
Please note, for very light or bright paint options there is a supplementary charge.
Lockbox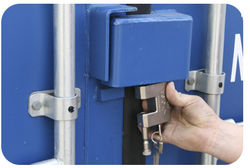 All our 10ft containers come with a steel
lockbox
, which protects the padlock from tampering (usual retail price £55).
The Build Process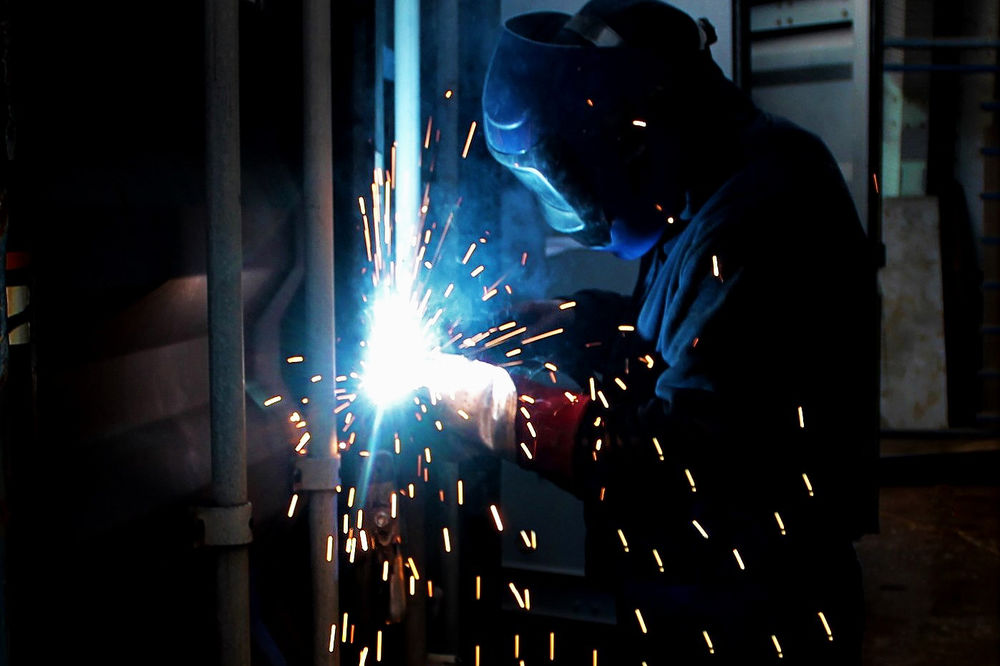 Containers Direct
build the 10 foot container in their fabrication depot and deliver on discounted weekly runs to all parts of the UK. This process of fabrication involves taking used 40ft shipping containers and cutting them down to make 10ft containers. New doors and walls are manufactured, using high gauge steel, matching corrugated metal panels and then the parts are fully seam welded to create new 10fts! It's this emphasis on quality production that makes these the UK's best-selling 10 ft second hand container. Learn more about how
cut down containers
are made.
10ft Container Dimensions
| Container Type | Length | Width | Height |
| --- | --- | --- | --- |
| 10ft DV | 10ft | 8ft | 8ft6 |
| 10ft High Cube | 10ft | 8ft | 9ft6 |
If you are seeking exact dimensions and specifications for all sizes of containers, visit our
Shipping and Storage Container Dimension Charts
page.
Request a Quick Quote!
Contact our sales team for your no obligation quote, including delivery!
See how versatile the 10ft can be!
Converted
The 10ft container makes an ideal structure for a variety of
container conversion projects
and is one of the best sellers in the popular and budget friendly
container office
range. They can be easily modified for
Chemical Storage
,
toilets
and smoking shelters too.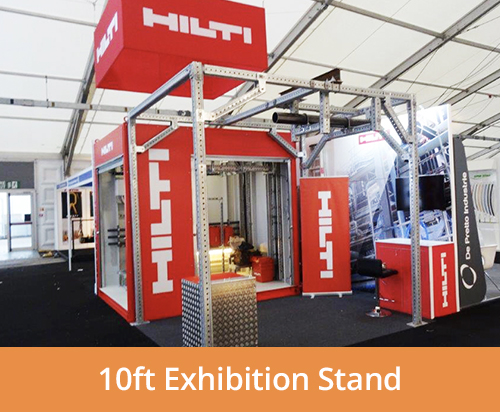 Flat pack option
Where space is limited and access restricted
flat pack containers
are the perfect solution. Great for back gardens or where you'd struggle to get a conventional delivery vehicle to site!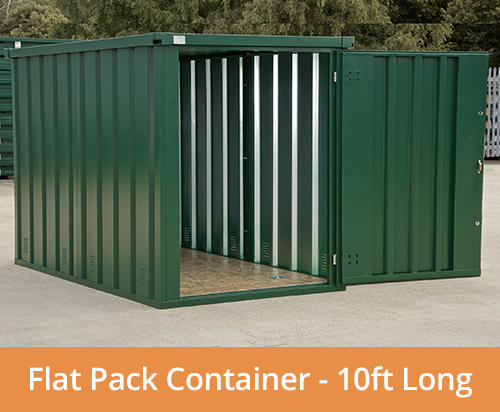 Wider, narrower, longer or shorter!
For wider than the standard 8ft see
extra wide containers
, or the
SlimLine®
range for widths as narrow as 4ft. If 10ft is a not quite long enough, or maybe a bit too long, Containers Direct cut to any length.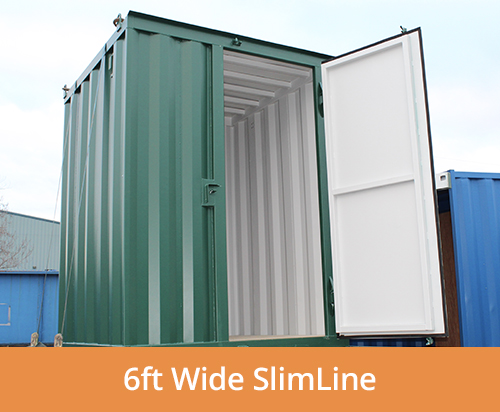 TESTIMONIALS
Rockatek Ltd purchased two 10ft Used Shipping Container with S2 Doors with lock box and repainted in Wine Red.
"Really good service and competitively priced. Containers arrived in good condition and we're very happy with the product received. Would definitely recommend!"
Susan Ryan - Highfields College purchased a 10ft Used Shipping Container with S2 Doors with lock box and repainted in Traffic Blue.
"From start to end the whole process of getting a container was a smooth process. Even getting help when deciding on the best colour. Customer service is outsanding and the quality of the containers are excellent. We have three now and will be ordering another soon. Thanks."
Henry Chapman at Harrison Group Environmental Ltd purchased a 10ft Used Shipping Container with S2 Doors and a lock box.
"Happy with product and communication.."
Michael J Snell from Alva Glen Car Park was very happy with the 10ft storage container which fitted conveniently and neatly on the car park's premises.
"Just to say that we had our first workday today using the new container for storing our tools. Everyone is very impressed. Thanks for your help."
Stuart Lord at the Grange School in Manchester purchased a used 10ft container with S1 door and repainted in navy blue.
"My experience with your company was excellent"
Andrew Hobart purchased a 10ft container with S3 doors, to provide a clean and secure furniture store, while having work done on his house.
"Thanks for your help with this. Very happy with the unit. Delivery driver helpful and extremely skillful. Kept me informed by phone of his arrival time.
Activate CES purchased a used 10ft container with S1 door, repainted in grass green.
"After being scammed because I tried buying a container from Facebook, the service was 100% brilliant from start to finish, including the delivery company who went above and beyond to get the container in the tightest spot possible, but they did it."
West Harris Trust purchased two used 10ft container with S2 doors, repainted in anthracite grey.
"Very professional service, transaction, delivered promptly and was kept updated at all times."
Shefali Wardell purchased one 10ft New 'Once Used' Shipping Container with S2 double doors with lockbox
"I was very happy with the level of customer service and attention to detail. The container is all as expected, plus the delivery was seamless."
H J Clay purchased a 10ft Used Shipping Container with S1 flat panel side doors on our Clearance Page
"Good container, ideal for the job."
Read all testimonials here!