Used 40ft Shipping Containers
For 40ft used shipping containers, come to Containers Direct for quality you can trust at prices you'll like. As one of the UK's main buyers of 40ft containers from the shipping lines, this purchasing power enables us to pass on low prices to our customers, along with offering a wide choice of boxes. Generous levels of stock also means we'll never keep you waiting for your order, or charge "over the odds" for delivery. With supply depots strategically located throughout the UK - including all major cities such as London, Liverpool, Cardiff, Glasgow, Bristol and Birmingham - we are quick to dispatch using the cheapest local delivery rates. While 40ft
used shipping containers
are one of our most popular sellers, we also offer
new 40ft shipping containers
and refurbished boxes. At Containers Direct we offer the 40ft with our
standard 4 door options
, the S2 being the best seller in this range and is available for dispatch from 32 UK wide depots.
Their
hard-wearing strong steel structure
makes them unrivalled in terms of strength, cost and security so it is common-place for 40ft used shipping containers to be used as secure watertight storage containers. However, as you would expect from one of the main suppliers to UK shipping agents, we also supply 40 foot ISO containers which are CSC plated and certified for export. Furthermore, our thriving in-house
container conversions
department requires a good supply of 40 ft second hand and new containers to complete our clients' projects. Their size allows us to cut them down and modify them to suit individual requirements, from a simple job such as fitting of doors in the side to basic office conversions through to full-scale high end conversions. Metal boxes are a quick and easy to convert, and great value compared to more traditional building structures. Buy from us and get a 12 month guarantee to give you confidence in your purchase.
Recommended for 40ft Used Shipping Containers
Repainting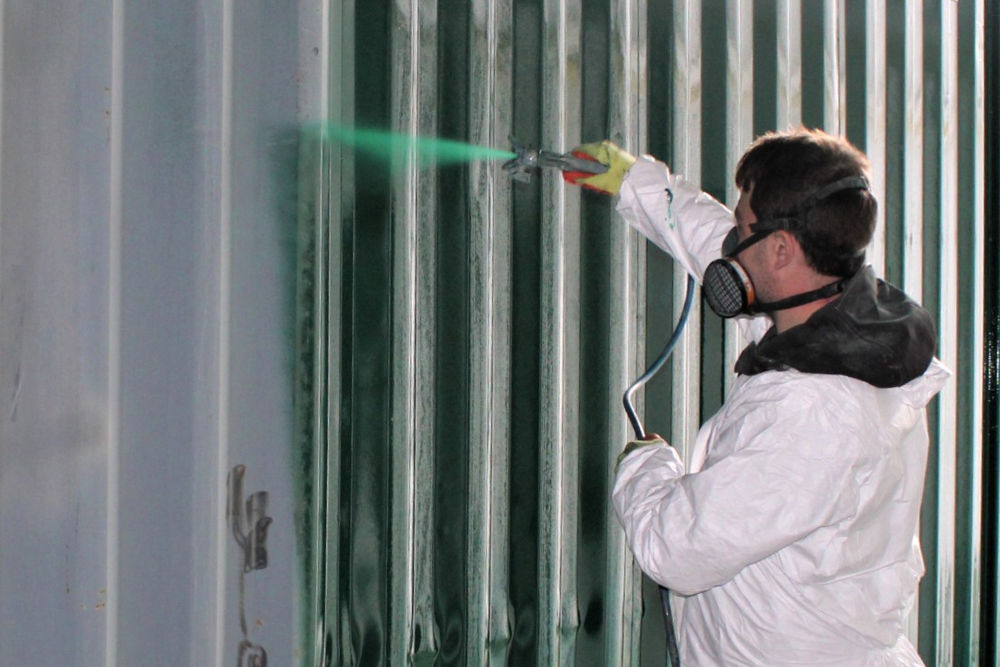 We would always recommend an exterior repaint with our specialist rubberised container paint for used shipping containers. Price to repaint in a choice of standard
RAL colours
-
£350.00 plus VAT
.
Lockbox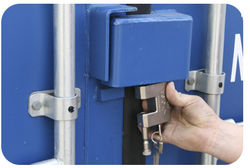 We would suggest adding a
lockbox
to your container, which protects the padlock from tampering. Price to add a lockbox -
£55.00 plus VAT
.