USED SHIPPING CONTAINERS
Used shipping containers offer great value for money, as they are built to last, and withstand many years of heavy weight bearing and rough transit. They will be handled many times in ports and container depots throughout the world, and spend years on high seas. Naturally this will affect the cosmetic appearance of the container, but any container being sold on into the storage market should be structurally sound and watertight.
What to expect from a used shipping container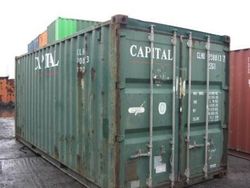 Typically our used shipping container products will be in the region of 15 - 20 years old. Dents and scrapes will be evident, as well as some surface rusting. However, this should not affect the performance of the container.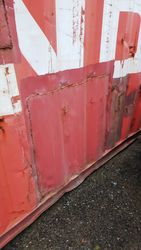 Patches
Sometimes container repairs, or patches, can be seen on a used container. A patch is fully welded and sealed and will follow the line of the container corrugations. The patch work conforms to shipping standards and doesn't affect the structural integrity of the container, or the watertightness.
Corten steel
The cosmetic appearance of a used shipping container is not indicative of its quality. Shipping containers are made from Corten steel, which is extremely thick and robust (bearing in mind shipping containers are often stacked up to 8 high), and also contains corrosion retardant properties. It allows surface rust to form as a protective layer on the container, sometimes referred to as weathering, or self healing steel - a little bit like a scab forming over a wound! For more on this process, see our full article on
Corten Steel
.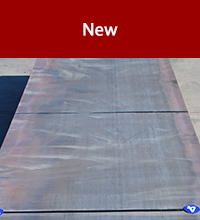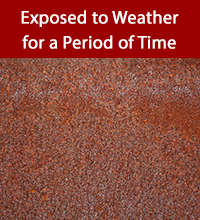 Repainting
We appreciate that the cosmetic appearance of the container can be important to our customers. After all, who doesn't prefer things to look neat, or create the right impression? Therefore we offer a repainting option for used shipping containers. As you can see from the pictures below, repainting can considerably improve the look of the container, although indentations and flakes will still be visible in outline. We use rubberised marine paint, which can help extend the life of the container too. Check out the wide range of
colours
we offer.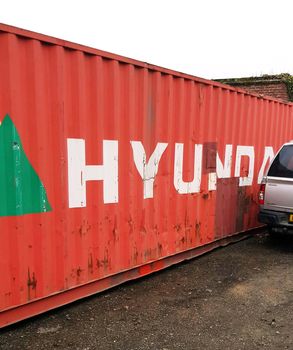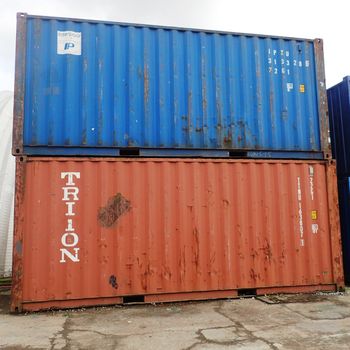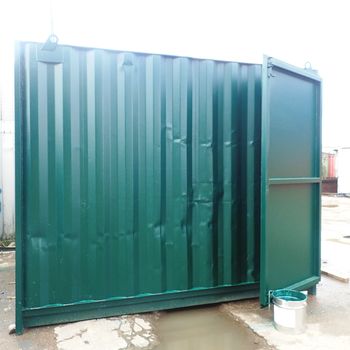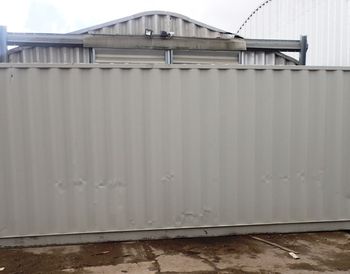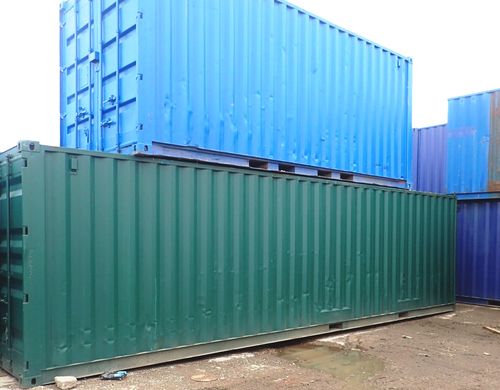 New/once used shipping containers
We understand that every customer will have their own requirements from the container they purchase, so if the appearance of the container is paramount, we recommend looking at our range of
new and one trip containers
. These are manufactured abroad, and transported with cargo to our shores, and upon arrival are immediately sold off - hence the name one trip containers.
Pictures of typical used shipping containers