VENTS FOR SHIPPING CONTAINERS
Louvre vents are a perfect addition to shipping containers for the extra ventilation you require. Ventilation allows airflow though the container, reduces condensation build up, and lowers temperatures inside containers, which is essential in containers converted to chemical stores or boiler houses. Additional vents are also popular with our clients requesting conversions for catering and office/welfare units.
Vents at Containers Direct
Our weatherproof louvre vents can be made to any size required, and can be left in standard steel finish or
repainted
to "match" the container.
Our most common vent sizes are: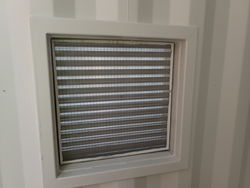 Features of louvered vents:


Aluminium


Angled blades


Flange, recessed and reversed available


Protective mesh cover


Fitting louvre vents
Louvre vents are available fitted before delivery from Containers Direct, or purchased directly for self fitting. If required we can provide a steel frame (made from 50mm x 50mm steel box section) along with the any vent purchased separately, as this will need to be welded into the aperture in the container to hold the vent
(illustrated below)
.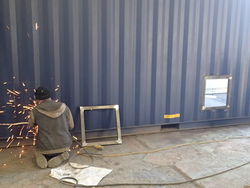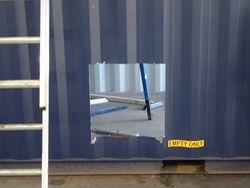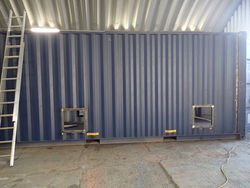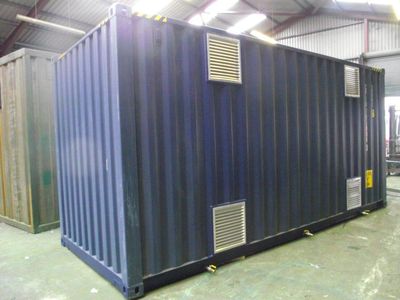 Louvre gallery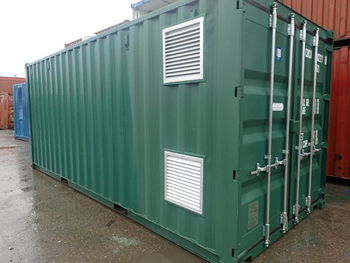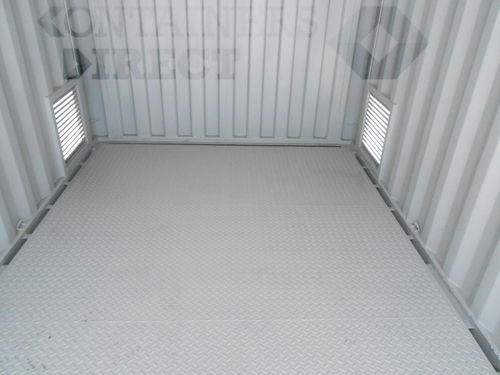 Shipping vents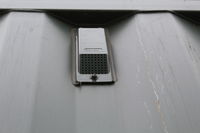 We can also fit standard
ISO vents
to containers for £30 plus VAT per vent. These are smaller, and less effective than louvered vents, but will provide some ventilation.