WorkBox - Shipping Container Conversions
Introducing the WorkBox, exclusive to Containers Direct! The WorkBox is a portable workshop made from converting a shipping container with a package of features to get you all set up and ready to go. As with our other standardised conversion packages for
portable offices
,
classrooms
and
catering units
, we keep prices low by offering a basic design that gives you everything you need to get started. The rest is up to you! Choose from our range of options for additional features, or a DIY fit out once delivered. A portable workshop can be used in your back garden, or for large scale operations multiple boxes can be supplied to different locations. Featured below are our most popular sizes, but we also offer the
25ft WorkBox
and
30ft WorkBox.
Every WorkBox (excluding 40fts) comes with a choice of either flat panel doors (S1) or cargo doors (S2).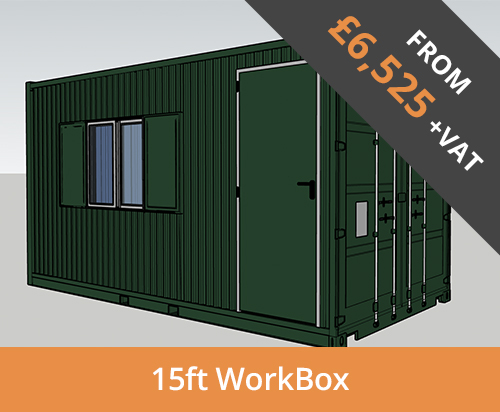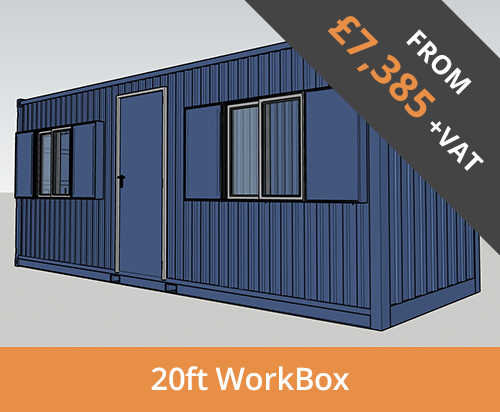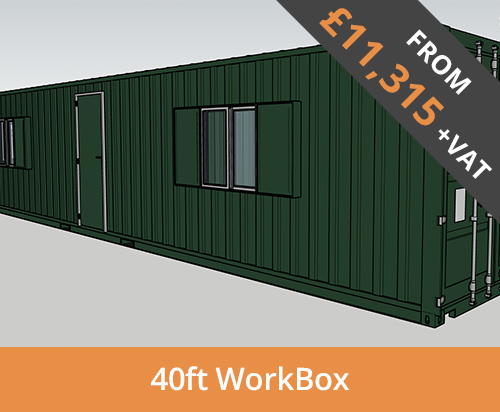 The WorkBox is manufactured from used shipping containers, as these offer the best value for money. All shipping containers are very strong and secure and we respray used containers using rubberised marine paint, which improves appearance and covers superficial wear and tear. For a newer condition upgrade to a once-used shipping container. See below details of standard features that come with our portable WorkBox. If you have any special requirements bespoke conversions are always available - just ask us!
Standard Features of the WorkBox®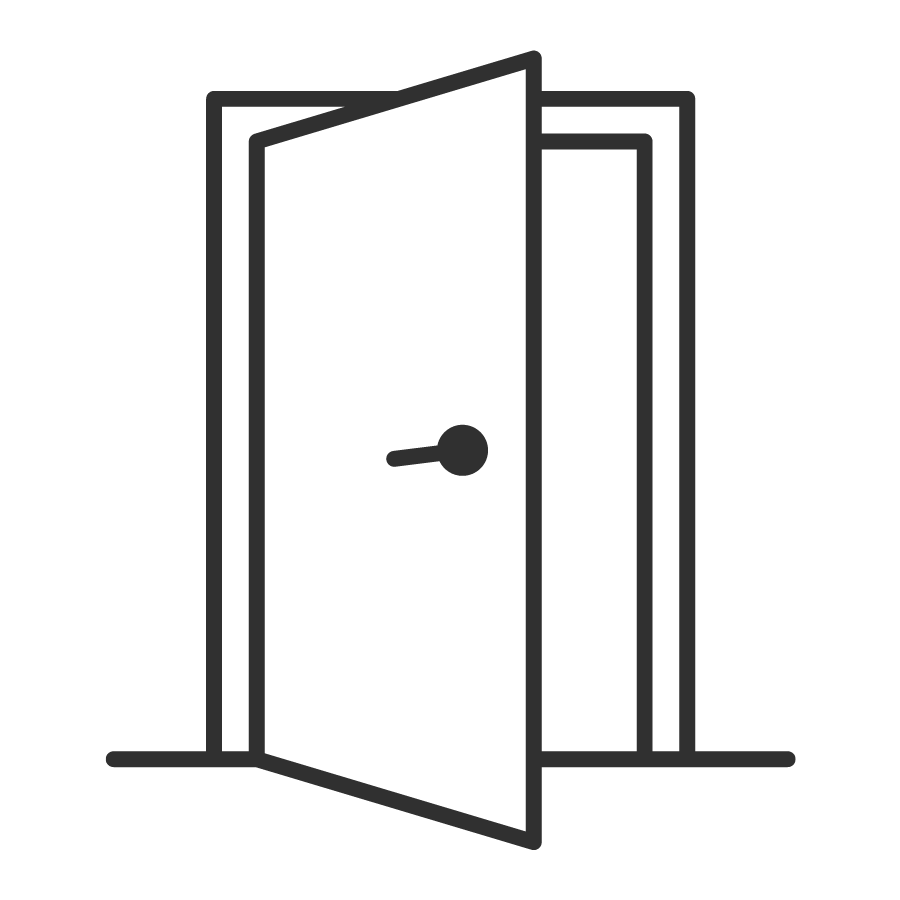 Personnel door
Full steel construction personnel door with 12 point multi locking system.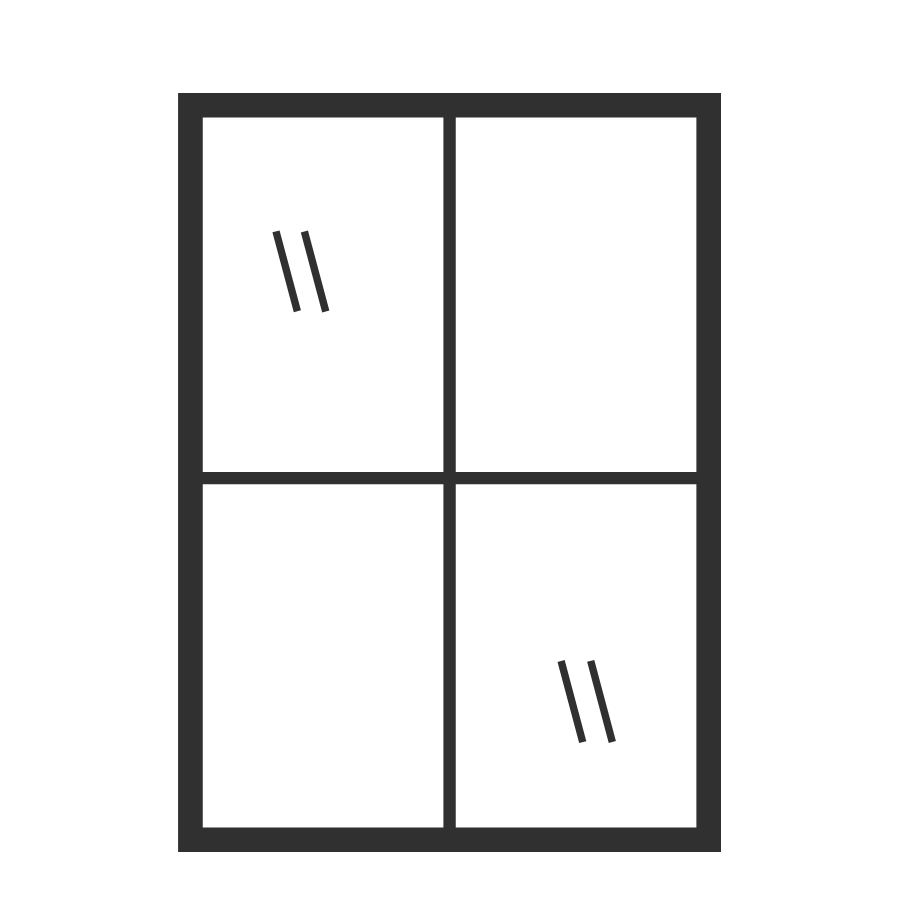 Anti-vandal windows
Our windows are fitted with steel shutters, heavy duty shoot bolts and anti-vandal lip.


Fully repainted exterior
Using solvent free rubberised marine grade paint in a choice of colours.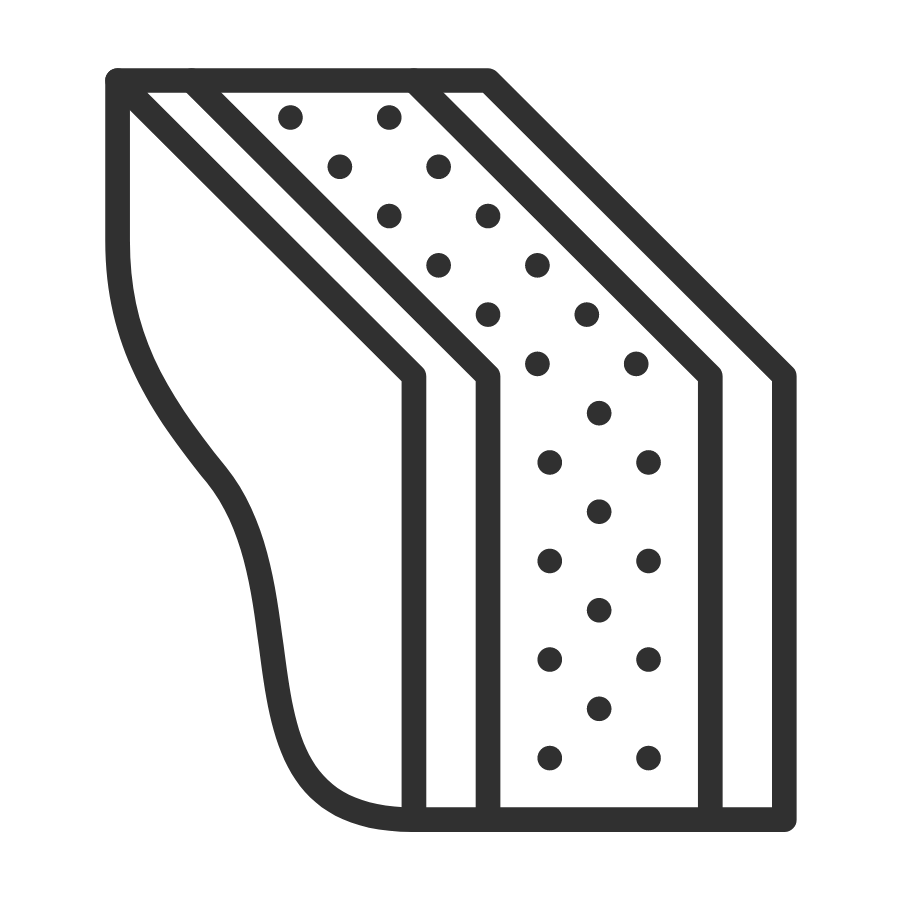 Lined and insulated
Eco-friendly, durable OSB lining with 100mm rockwool insulation.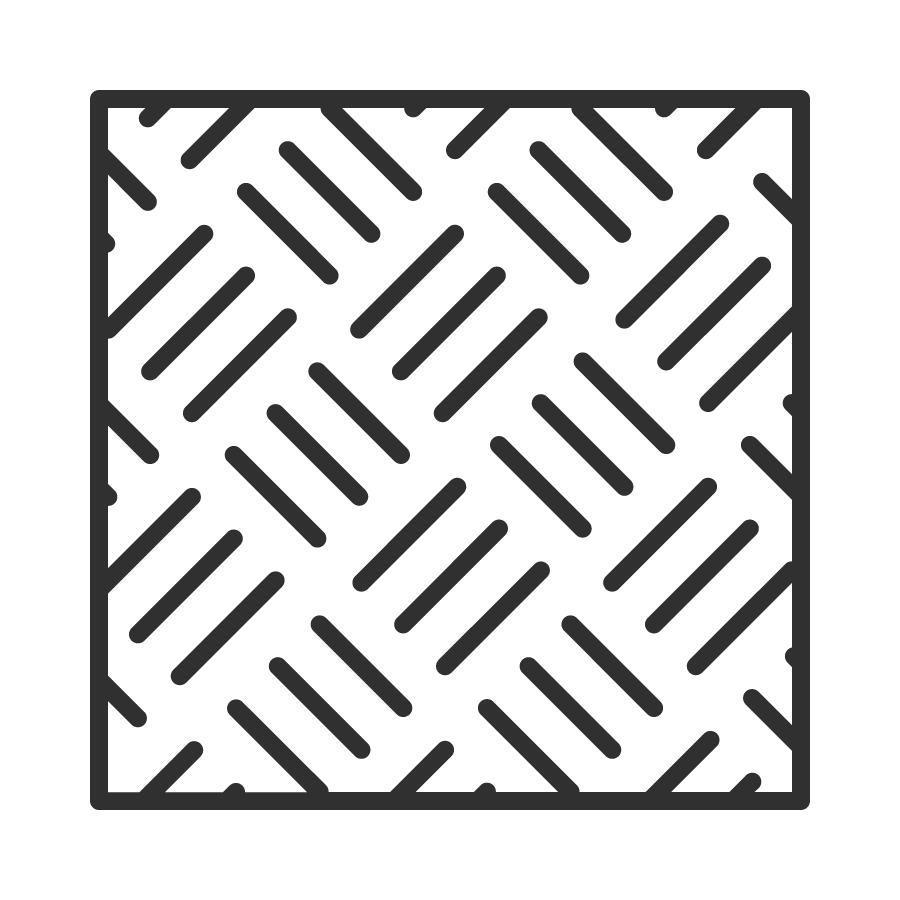 Steel durbar flooring
Fitted with heavy duty, anti-slip, steel durbar flooring.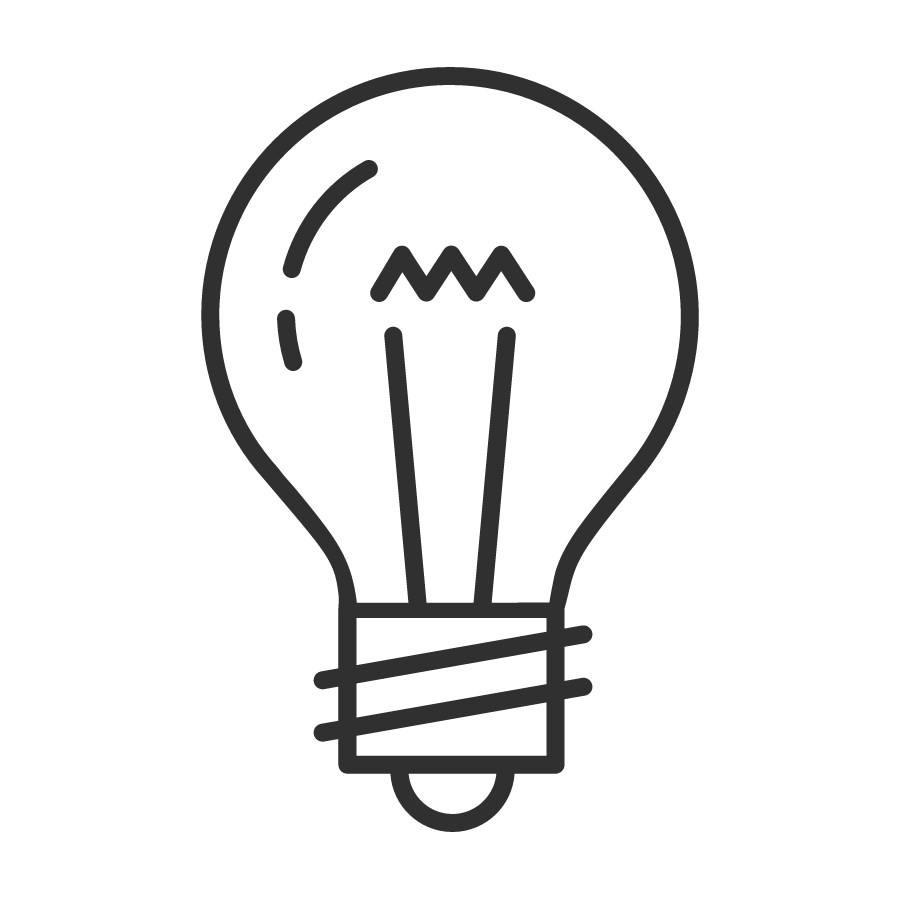 Electrical installation
CE compliant plug sockets, strip lights and wall heater installed as standard.

Optional extras for the WorkBox
Have your WorkBox fitted out by Containers Direct, which could include equipment as a workbench, vice, tool rack, extractor fan and steel hooks. Our most popular add-ons are:
Take a look at some of our bespoke build container workshops with these extra features
Find out more about our bespoke workshop conversions
Request a Quick Quote!
Contact our sales team for your no obligation quote, including delivery!
Testimonials
"Really easy process, no issues at all and customer service was great. Will highly recommend"
From Elizabeth Williams - King Edward's School
"I absolutely love the product."
From Susan Simpson
"Excellent and value for money"
From Malcolm Godwin - Kernow Learning
"I was very happy with the level of customer service and attention to detail. The container is all as expected, plus the delivery was seamless."
From Shefali Wardel
Read all testimonials here!