Shipping Container Conversions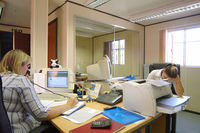 Shipping container conversions are the core of our business. They make an ideal structure from which to convert to buildings for many uses including anti-vandal site offices, canteens, classrooms trailer boxes, stables or even living accommodation.
We have a proud history of converting containers into steel offices and canteens for many of the UK's container hire fleets as well as numerous one-off projects for a wide range of businesses. And our own office is, of course, a building constructed from shipping containers!
You can email a plan of your project to our CAD staff (Computer-aided design) and we will return with a quick-quote. Should you decide to proceed with an order a dedicated member of our staff will work closely with you from the design phase to the completion of your project.
We have recently expanded our conversion workshops, which means we can now provide an faster and more extensive service. Some examples of our recent high end conversions are featured here:
From shipping container to high class kitchen......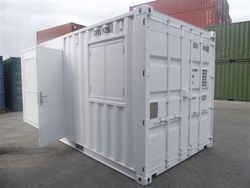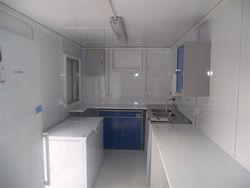 From shipping containers to school classrooms......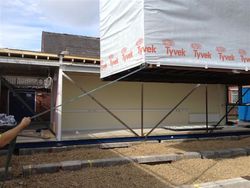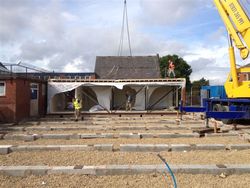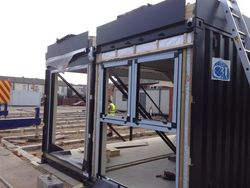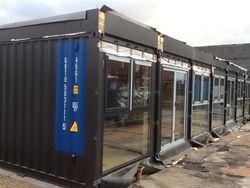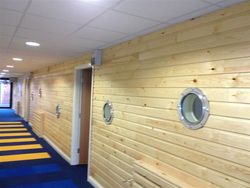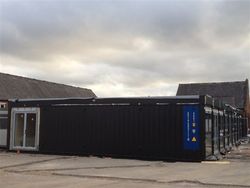 These type of conversions are achieved by joining containers together, side by side, to create wider areas of space, or conjoining rooms and corridors. We do this by removing the sides of the containers, reinforcing the aperture and then butting the containers together. Usually this type of conversion is welded together on delivery to the required site, which makes for easier and less costly delivery!
Alternatively, containers can be joined together lengthways, as we did to provide a temporary entrance building for Blackpool Hospital during their recent construction works. To view the finished conversion, take a look at our pictures of the results.
Office conversion with toilet.....