Shipping and Storage Container RAL Colour Chart
RAL Colours
We strongly recommend repainting the exterior of
used shipping containers
. We re-spray containers using rubberised marine paint, as this can considerably improve the cosmetic appearance of the container (although please note, indentations and flakes will still be visible in outline). Repainting the outside of your second hand container also gives long term value for money as it can extend the useful life of the container by up to five years. We can also offer an interior respray to improve the inside appearance of your container. Please enquire about costs.
Popular paint colours - Used Containers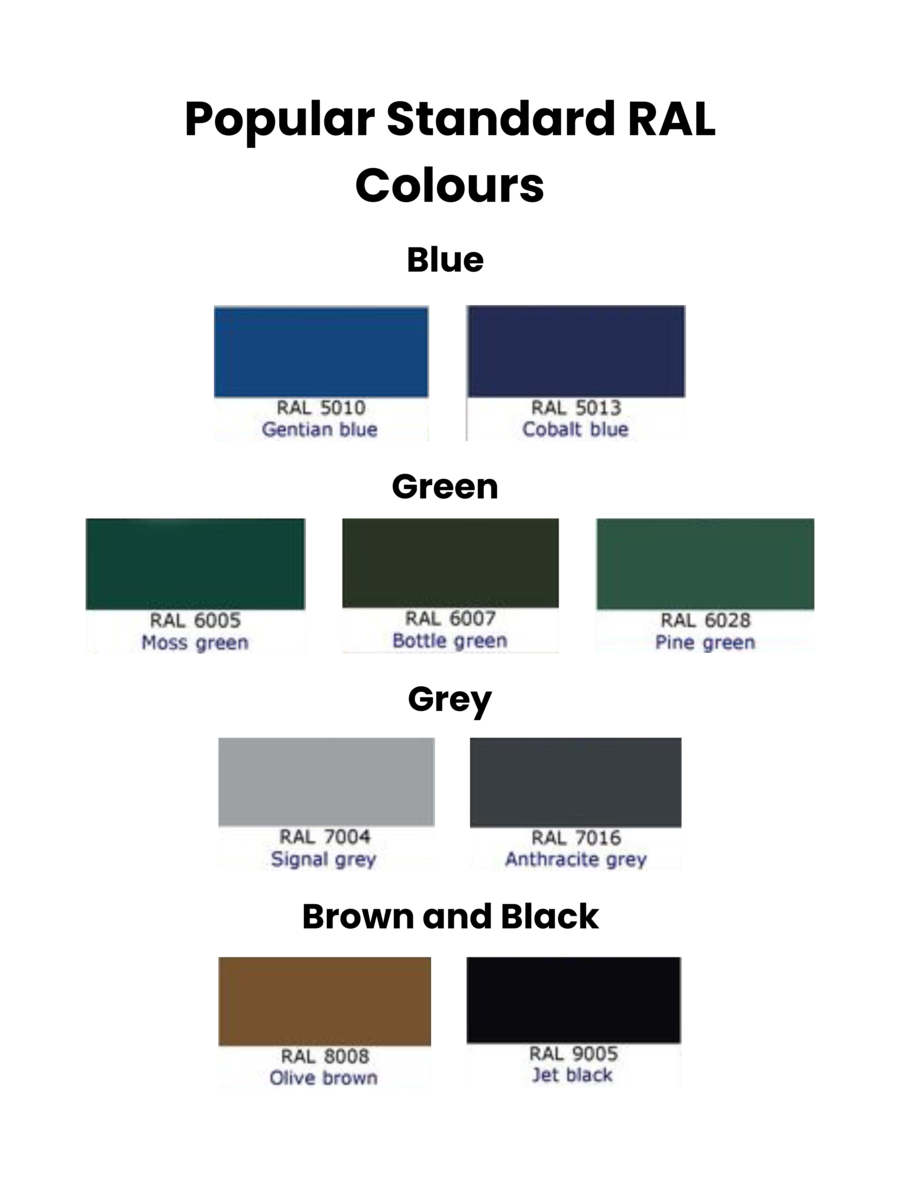 We would recommend any of the below RAL colours for used shipping containers:
Blue (RAL 5010 or RAL 5013)
Green (RAL 6005, RAL 6007 or RAL6028)
Grey (RAL 7004 or RAL 7016)
Brown (RAL 8008)
Black (RAL 9005)
We strongly advise against painting used shipping containers in light colours e.g. white
.
Please note: When a container is being repainted, the shipping decals are not removed but get painted over. Additional charges will apply for containers where decals need removing prior to repainting and then replacing, and where CSC Plates, external door seals and/or locking arms require masking. There are also supplementary charges for very light or bright paint options (e.g. white, yellow, red, orange etc.) over standard repainting rates. Please discuss your paint requirements with your Sales Representative.
Once-Used Containers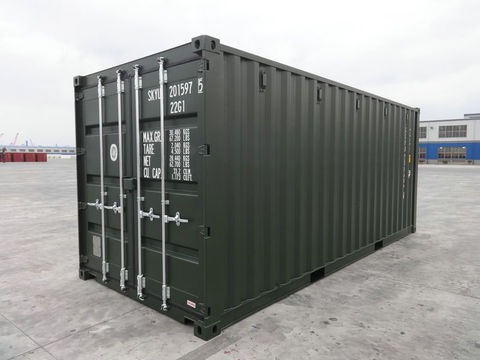 Once-used shipping containers are all painted externally in either green or blue using a specialist rubberised container paint with rust inhibitors. Please note that any cut down containers will be 'flashed' in a similar colour to the original, the exact shade may not be accurate. If you require a specific colour, please ask a member of our sales team for repainting costs.
Disclaimer
The colours shown on this site are for reference purposes only and should not be viewed as being true accurate representations of a given RAL paint colour.

Different computer monitors may visually render the same colour significantly differently from one another, and normal desktop printers can also show variance between colours.

The colour chart is available as a PDF Format download


The chart is provided as a guide only.