32FT PORTABLE OFFICES

32ft portable offices are the largest regular sized offices available to buy, usually measuring 10ft in width. Because of their size, they are usually very well equipped and divided internally into separate areas to provide a number of facilities for your comfort and convenience. All portable offices are insulated and can be connected to utility supplies for water and electricity.
Anti vandal and theft deterrent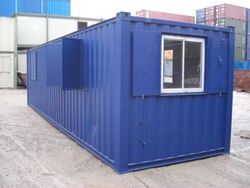 Steel made offices give the highest levels of security - made entirely from steel on the outside, fully lockable and with steel shuttered windows. Some include external security lighting too.
Comfort combined with convenience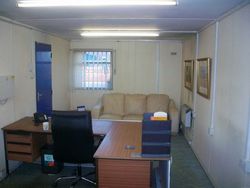 As well as adequate space for a working office environment, many 32ft portable offices will also have canteen and toilet facilities included.
Options to have your office converted to your personal requirements
Although many of our 32ft portable offices are sold as seen, we also offer a service at Containers Direct to convert any of our cabins to customer specification, so if you can't find your exact requirements from our portable office selection, please talk to any of our sales team about our
adaptation service
. We are happy to fit out any office to your own design.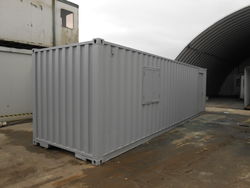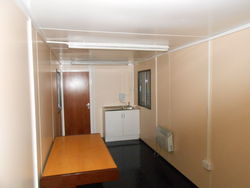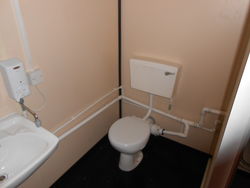 To view more of our 32ft portable offices for sale, go to our
Offices and Canteens
sales page, where you will also find other sizes available.