MODULAR SELF ASSEMBLY CONTAINERS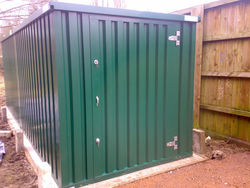 Undecided over what size of container to buy? It can be hard to predict just how much extra storage space you may need in the future, which is why
modular self assembly containers
come highly recommended at Containers Direct. Units can be joined together in various combinations unique to your own requirements ad to fit the available space. Think lego on a much larger scale and you have the idea behind modular containers.
Linking kits

For just an extra £52 you can buy a
linking kit
which enables you to join containers together. Linking kits are manufactured from the same high quality galvanised steel as the main body of all modular self assembly containers.
Creating your tailor-made storage area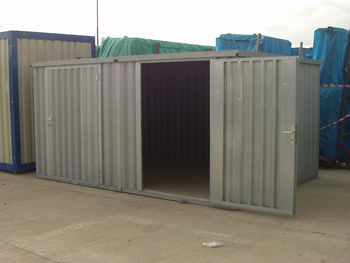 Modular self assembly containers can be linked to form large open plan areas of storage space as required, either
side by side
or end to end. And they are just as easy to take down again, and store neatly away in compact form until needed again. Joining modular self assembly containers together with linking kits is as straightforward as the initial assembly of your
flat-pack
, and the addition of further units can be implemented at any stage after the initial installation. This gives you the choice of reducing, enlarging or relocating at very short notice, and as all modules are man-portable no specialist lifting equipment is required.
Features of modular self assembly containers


Galavanised steel body to protect against leaks and rusting


Timber flooring floor, screwed into a steel frame


Guttered roof section for efficient dispersal of rainwater


All nuts and bolts supplied to fit components together


Secure double locking system


Mix and match from three sizes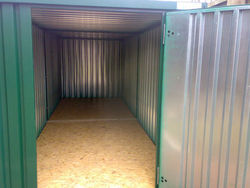 Units can be purchased in 2m, 3m and 4m lengths. As the height and width of all these models are a standard 2.1m, this means all sizes can be linked together. Flexibility is very core of modular self assembly containers
Other modular self assembly products
See our range of
portable cabins
and
chemical stores