CONTAINER CONVERSION CASE STUDIES 30ft boiler house CS27906
This container conversion for a biomass boiler, started out as a once used 40ft high cube container (40ft x 8ft x 9ft 6in). Our first job was to cut and shut this container down to the required 30ft length. Below is a step-by-step guide to the complete conversion process, which as always begins with the CAD drawn up to our client's exact requirements: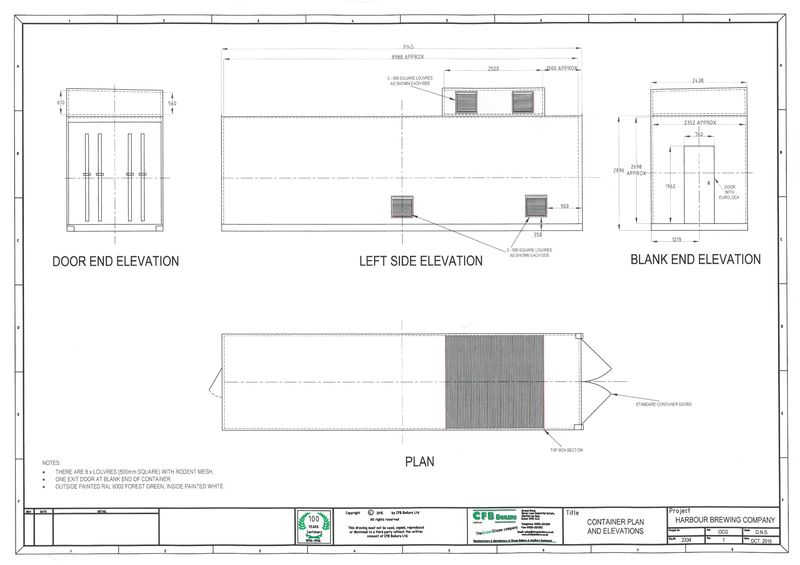 Main Features:
Once used 30ft high cube container with original doors and corner posts


Full 8ft width roof aperture x 2.5m long


'Top box' with sloping height to fit roof aperture


Front personnel door


8 x 500mm louvered vents – 4 in container, 4 in 'top box'


Repainted inside and out – grey and forest green


Step 1 - Cut and shut - 40ft down to 30ft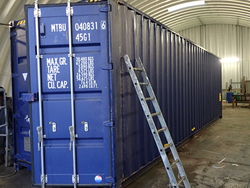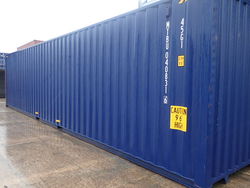 The cut and shut method involves making two cuts behind both sets of corner posts on the container. This means that all four corner posts are retained when the container is welded back together, for maximum strength when lifted.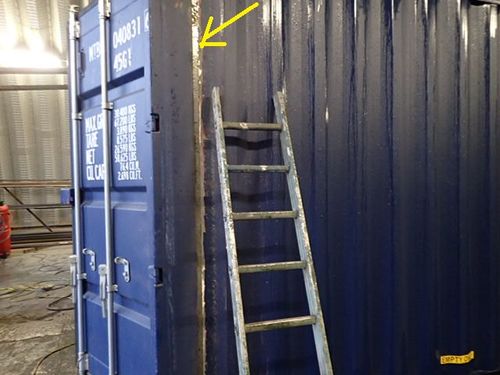 Step 2 - Cutting roof aperture
A 2.5m long aperture is cut across the entire width of the container, ready for the top box construction.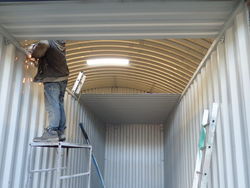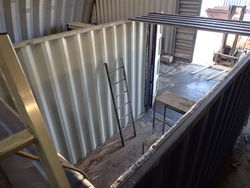 Step 3 - Cutting apertures for personnel door and vents
First we cut the apertures, then we add the frames, ready to hold the vents (two either side), and the personnel door.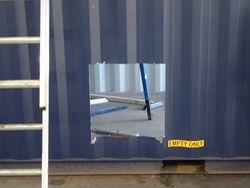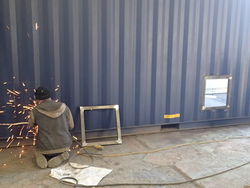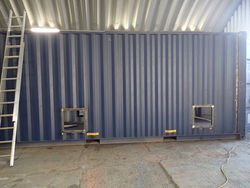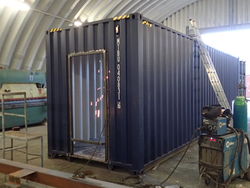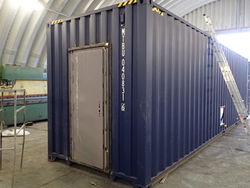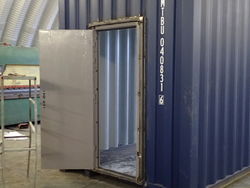 Step 4 - The roof box
The next job is to manufacture the top box for the roof. We constructed a frame using steel box section, and then filled in with steel panels cut to the required size - our client has requested the top box to fit the aperture we cut into the roof earlier, therefore must be an exact size of 2.4m wide x 2.5m long. The roof box is required with a sloping height of 61cm falling to 56cm.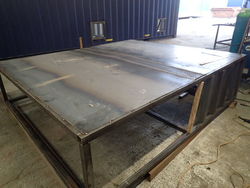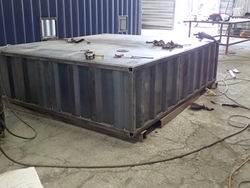 Before we mount the top box, we have to make apertures for four louvered vents.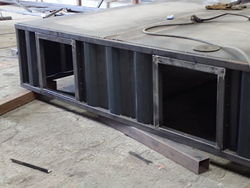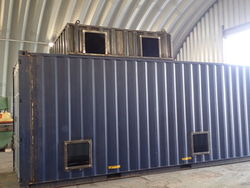 Once we have mounted the top box into place, the main structure of the container conversion is complete.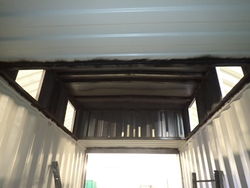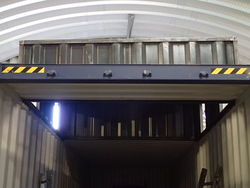 Step 5 - Repainting
The interior of the container is repainted first, in grey, and then we prepare the outside of the container, for repainting in green. This requires masking the areas that don't need any surplus paint on them, including the door frames, locking gear and vents!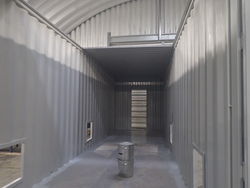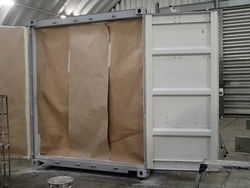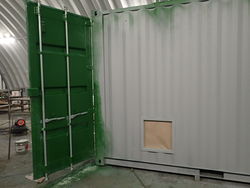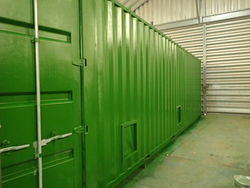 And not forgetting the top box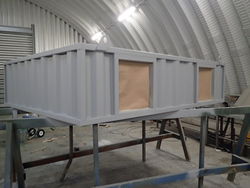 Step 6 - Fitting the vents
After repainting we can add the final touches - the 500mm louvered vents (with rodent mesh) into the main container and the top box.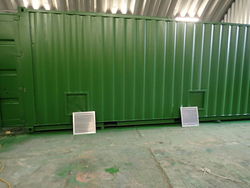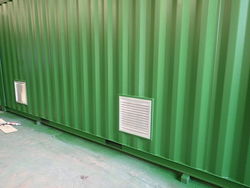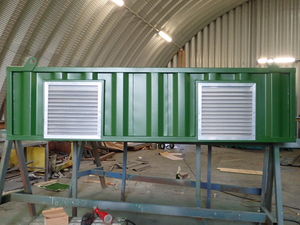 Unveiling the finished product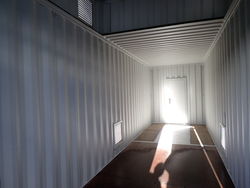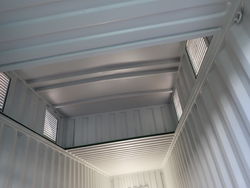 Inside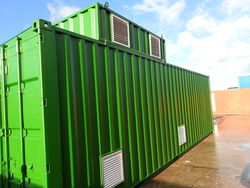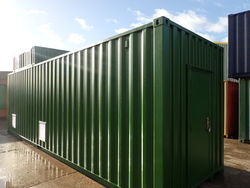 Outside
Testimonial
"We would like to congratulate you on an excellent job, the delivery went smoothly, the top box fitted perfectly and easily and the door in the far end is a good job.
Regards Jeff Ross
CFB Boilers Ltd"
As with any product, specification is subject to change without prior notification. You are advised to confirm current specification before buying.