SHIPPING CONTAINERS
Shipping containers developed as a method of moving and exporting cargo and have a fascinating history. However it is their role as secure and cheap storage units that led shipping containers to become familiar objects seen everywhere from school playgrounds to industrial estates, and from building sites to back gardens. There is now an ever growing trend to convert shipping containers into a wide range of practical and creative constructions, such as homes, offices, pop up shops, bars and even swimming pools!


Choose from standard........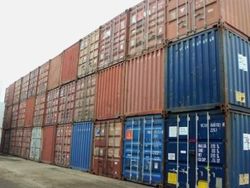 Nearly all shipping containers are 8ft wide with standard lengths of 20ft or 40ft. They are made from high quality Corten steel which inhibits corrosion, and they are designed to last for many years. If you are looking to buy a shipping container for use as a storage unit then these lengths are usually the best value for money. They come with the original cargo doors and can repainted in a wide selection of colours.


We have three "grades" of containers to choose from:


Once used - these are considered "new" in shipping container terms, as they are manufactured abroad (usually China) and imported with cargo, to save on costs


Used furniture grade (FG) - in good condition, watertight, but with some cosmetic wear and tear


Used storage grade (SG) - provides good value site storage for the building trade


Take a look at an example of our standard quality used standard containers for sale:
20ft
40ft



.......or modified shipping containers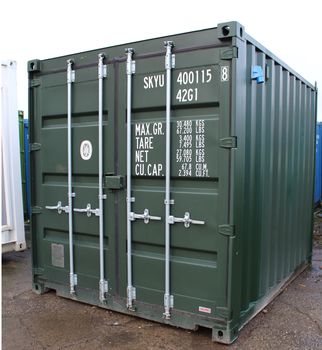 Anything shorter in length, or in between, must be modified. Containers Direct are industry experts in the cutting down of shipping containers to any length below 40ft. Cut down containers are the product of an ever growing storage container movement, when a standard sized container won't fit or isn't suitable. Our storage containers represent unbeatable value for money in terms of secure anti-vandal storage, and because we have our own in-house depot facility, we keep everything in house to save on costs.

For more cut down container ideas, see example of our range of sizes:
10fts
15fts
25fts
30fts.






Customise your container
With the recent boom in repurposing shipping containers in a wide variety of innovative designs, we have developed our Modification Department to take on a full range of container modifications - from a simple size cut down, to full scale conversion projects. View our list of standard modifications and optional extras we offer on all shipping containers: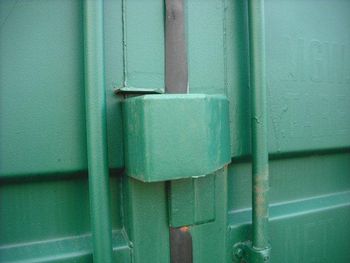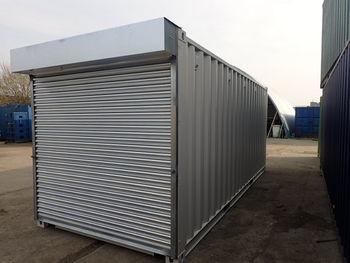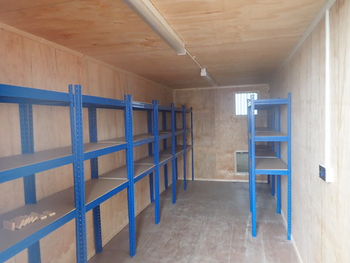 Shipping containers for export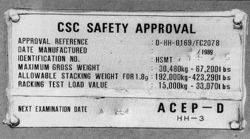 If you need shipping containers for export overseas it is important that you check the suitability first, as not all containers are suitable for this purpose. All shipping containers for export must conform to ISO standards and be certified with a CSC plate. At Containers Direct we have a Lloyds registered surveyor who can certificate containers for shipping, and a large stock of CSC plated, cargo worthy containers.

All our "once used" containers are suitable for shipping, as well as storage or as a basis for a conversion project. Take a look at an example of our once used 20ft and 40ft shipping containers for sale.



Testimonial

After taking delivery of a 20ft shipping container, repainted green and treated with grafotherm to prevent condensation, Mr McDonald had this to say

"I would like to take this opportunity to thank both you and your staff at 'Containers Direct' for the service I received from your company.

In the first instance, I found it simple and straightforward to arrange the delivery of a container to the shop in Southsea, Wrexham. The prices were clear and with no 'hidden extras' to surprise us after delivery.

The container arrived at the appointed time and your staff were extremely helpful and efficient. Even though the actual positioning of the container presented a few difficulties, your team were open to suggestions and utilised their obvious skill and experience to overcome the difficulties.

Many people are quick to complain about services they receive but I feel that your company really does deserve praise for the service you provide.

Thank you again"

Received from Mr Alan McDonald


---