Ultrafast Broadband for your Office
Friday 9 September 2022 Filed in: General
Find out the importance of installing ultrafast broadband in your shipping container office and how to get the best broadband deals by comparing before you buy.

Do you work from a shipping container office? In this article, we explore why ultrafast broadband is so important when you're working from a smaller office and how to find the best deals on speedy broadband connections for your home office or shipping container office.


Ultrafast broadband for your shipping container office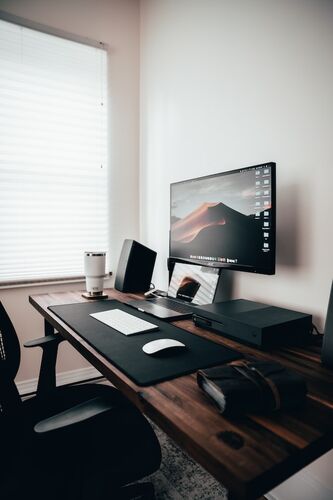 Shipping containers make fantastic offices: they're compact and cost-effective, and you can furnish them with all the modern conveniences you'd get in a city-centre office block. One of the most important things to consider when converting a shipping container into an office is your internet connection. Finding a fast and reliable internet connection should be your top priority in an office, so let's explore what your options are when getting your shipping container office connected.
What is ultrafast broadband?
Ultrafast broadband
is a type of broadband that offers speeds of 300Mbps or more. It's usually fibre optic, but it can sometimes be wireless. Ultrafast broadband offers faster internet than standard broadband and allows you to stream video, music and other media at the same time as working online.
It's not available across the whole of the UK, but it's common in urban areas and plans to increase the reach of ultrafast broadband across more rural areas of the country are currently in place via
Project Gigabit
. If you want to secure the fastest internet connection for your home or container office, ultrafast broadband is the way to go.
Why choose ultrafast broadband for your shipping container office
There are many reasons to choose ultrafast broadband for your shipping container office. No matter what kind of work you do, choosing faster broadband means:
Higher productivity at work, reducing page loading times and delays


Excellent capacity to carry out high-level operations online, including downloading and uploading


Cost-effective broadband packages, costing little more than traditional broadband in some areas


Flexibility to work how you want, when you want


A reliable internet connection across most of the UK
If you bring clients to your office and use your computer to load pages or show your clients demonstrations, having superfast broadband reduces the time clients spend waiting, improves your credibility and makes a great first impression.
How to get the best deals on superfast broadband
If you're looking for the best deals on superfast broadband, it's important to compare providers online. Don't just look at the price of the broadband, but look at the top speeds they're offering and read reviews to find out what speeds customers actually get from each provider.
If you also need other services in your shipping container office, such as a landline phone connection or even a TV package - for lunch breaks - then you might want to compare the cost of ultrafast broadband packages that bundle in TV and landline fees as well.
[Picture credit: Photo by
Max Andrey
on
Unsplash
]